A Fayetteville, N.C., history teacher was put on paid administrative leave Tuesday after sparking controversy after he stepped on the U.S. flag while giving a lesson on the First Amendment, the Fayetteville Observer reports.
Lee Francis, a teacher at the Massey Hill Classical High School, said that he is expected to meet with Cumberland County Schools officials Thursday to discuss the incident.
"It's really disconcerting," Francis told the site. "My question to everyone is, 'Who is entitled to freedom of speech? Does everyone have access to freedom of speech?' It's unfortunate that all this has happened."
According to the report, Francis will remain on leave until an investigation into the incident is completed.
The controversy began when a picture of Francis standing over a flag that lay crumpled on the floor of his classroom started circulating on social media. One Facebook user, Sara Taylor, said that her child has a friend in Francis' class, and had posted a photo that appeared to show Francis' foot on the flag during the lesson. Taylor said that Francis reportedly asked students for a lighter or a scissors, but because no one had one, Francis put the flag on the floor and "stomped" on it.
G/O Media may get a commission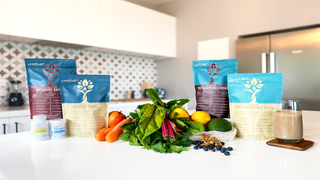 Francis acknowledged that he did step on the flag two or three times. According to the news site, he was conducting a lesson about Texas v. Johnson, the court case that determined that desecrating the flag was protected under the First Amendment and the Bill of Rights.
Cumberland County Schools Superintendent Frank Till Jr. said that he will be waiting to get all the facts about the incident before deciding if any action should be taken.

"I don't want to make any comments until I get it sorted all out," Till said.
The American Civil Liberties Union of North Carolina has backed up Francis' position.
"One of the reasons our country is great is that the Constitution gives people the right to free speech and expression, no matter how much others may disagree or be uncomfortable with the message," Mike Meno, a spokesman for the ACLU, said. "And that is certainly a lesson worth teaching. The very freedoms and principles that the American flag represents include the freedom to stomp on the flag."
However, according to the Observer, a North Carolina law, General Statue 14-381, states that it is unlawful to "cast contempt upon any flag of the United States or upon any flag of North Carolina by public acts of physical contact including, but not limited to, mutilation, defiling, defacing or trampling."
"Any person violating this section shall be deemed guilty of a Class 2 misdemeanor," the law states.
Read more at the Fayetteville Observer.