One Wake County, N.C., family is outraged after police pepper-sprayed their son inside his own home after he was mistakenly reported as a burglar by a neighbor, ABC 11 reports.
DeShawn Currie has been with Ricky and Stacy Tyler and their three young children, his foster family, for about a year. The Tylers love their foster son and told the station it is upsetting that someone would assume that Currie, 18, did not belong and was a burglar in their home, to which the family had recently moved.
"He's my baby boy, just as much as my other three children are," Stacy Tyler told the news station.
According to the report, Currie had been walking home from school, as he did every day. His mom had left the side door unlocked for him, knowing that he was coming home early. That is when a neighbor spotted him walking in and called 911, reporting a burglary. Three officers responded, shocking the young man.
"They was like, 'Put your hands on the door,' " Currie recalled for the news station. "I was like, 'For what? This is my house.' I was like, 'Why are y'all in here?' "
G/O Media may get a commission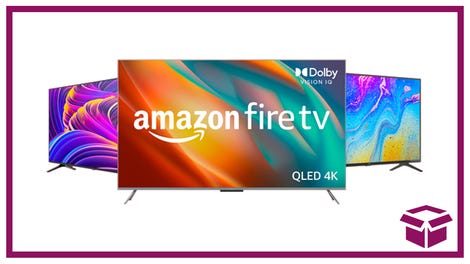 Ooh. stunning.
New Amazon Fire TVs
The cops accused Currie of not belonging, pointing to the pictures on the mantel with the Tylers' biological children, where Currie—not one for photos—wasn't featured, the news station notes. An argument ensued, during which the police officers pepper-sprayed Currie, who said, "[They were] spraying me from the back of my neck on up to my eyes."
Stacy Tyler soon returned home to the confusion and cleared it up but is still demanding answers, even as she and the rest of the family try to cope with what happened, ABC 11 reported.
"I'm feeling comfortable. I had moved into my room, and I'm feeling like I'm loved. And then when they come in and they just profile me and say that I'm not who I am, and that I do not stay here because there was white kids on the wall, that really made me mad," Currie said.
"My 5-year-old last night, she looked at me and said, 'Mama, I don't understand why they hated our brother, and they had to come in and hurt him,' " Stacy Tyler said.

"Everything that we've worked so hard for in the past years was stripped away yesterday in just a matter of moments," Ricky Tyler added.
Police officers released a statement claiming that Currie was threatening and belligerent and refused to comply with orders.
Read more at ABC 11.