North Carolina Gov. Pat McCrory has dropped his fight to get a federal court to uphold the state's notorious H.B. 2 bill, which, among other things, regulates which bathrooms transgender people can use. NPR reports that in court documents filed Friday, McCrory wrote that pursuing the action did not serve the "interests of judicial economy and efficiency."
In May, U.S. Attorney General Loretta Lynch threatened to withhold federal funding from the state of North Carolina, saying that the law violated the Civil Rights Act and Title IX. In response, McCrory sued the federal government, saying, "The Obama administration is bypassing Congress by attempting to rewrite the law and set restroom policies for public and private employers across the country, not just North Carolina. This is now a national issue that applies to every state and it needs to be resolved at the federal level."
The DOJ countersued, and Lynch said in a statement, "This action is about a great deal more than just bathrooms. This is about the dignity and respect we accord our fellow citizens and the laws that we, as a people and as a country, have enacted to protect them—indeed, to protect all of us."
North Carolina's H.B. 2, or the Public Facilities Privacy and Security Act, as it is officially known, has been at the center of controversy since it passed in March. The law reversed an ordinance in the city of Charlotte that extended rights to lesbian, gay, bisexual and transgender people in addition to nullifying local ordinances around the state that offered additional protections to LGBT people.
After the passage of the bill, many businesses, performing artists and event organizers pulled business from the state, citing H.B. 2 as the reason.
G/O Media may get a commission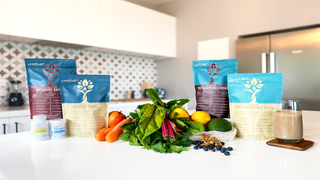 In July the National Basketball Association announced that it would be pulling the February 2017 All-Star Game from Charlotte, costing the city an estimated $100 million. In a statement, the NBA said, "We do not believe we can successfully host our All-Star festivities in Charlotte in the climate created by the current law."
On Sept. 12 the NCAA pulled seven championships, including two rounds of March Madness action, from North Carolina. This was followed 48 hours later by the Atlantic Coast Conference's announcement that it would be moving the conference's December football championship game from Charlotte. The ACC's pullout is a big deal; the conference itself is based in North Carolina, and the game itself would have brought as much as $35 million to the city of Charlotte.
McCrory said that he still stands by the ideas in the law, according to  NPR, and the state continues to fight another lawsuit brought by the American Civil Liberties Union on behalf of 27-year-old Joaquin Carcaño, a transgender man who works at the University of North Carolina at Chapel Hill and is banned from using public men's restrooms under the law.
Read more at NPR.