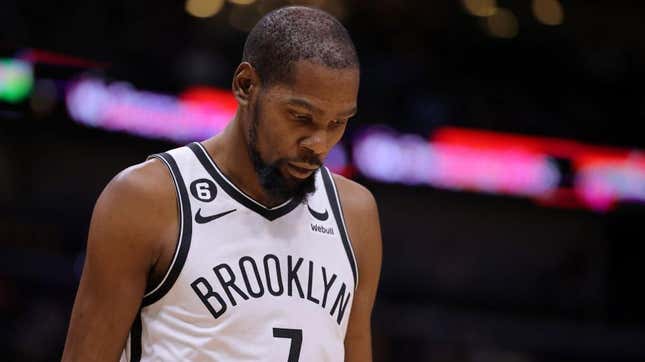 On a chill Wednesday night, I planned on watching a couple of NBA games, playing some video games and going to bed like any normal 20-something would do on a weekday. Instead, I woke up to the most insane, and chaotic trade I have ever seen, and I couldn't be more excited!

You Okay Fam?: Should You See A Therapist Without Having A Problem?
Kevin Durant, a two-time NBA Champion, two-time Finals MVP, a regular-season MVP, a 13-time All-Star and one of the best players in the history of the NBA has officially been traded to the Phoenix Suns.
As expected, the trade for KD demanded a huge haul. According to ESPN, the Suns sent Mikal Bridges, Cam Johnson, Jae Crowder, four first-round picks and a pick swap in 2028 in return for Kevin Durant and TJ Warren. Even though that's a huge haul, the Nets could've gotten way more for the superstar forward.
G/O Media may get a commission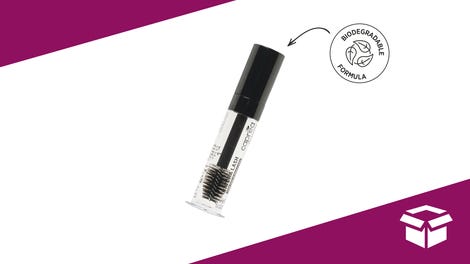 It's $8
20% Off Lash + Eyebrow Serum 2.0 - Caprea Beauty
Unlike other sports leagues, the NBA has become a revolving door of superstar players wanting to move and switch teams. It's almost like a reality TV show with the most talented athletes in the world, and NBA fans couldn't love it more.
This comes just days after the well-known headache Kyrie Irving was traded to the Dallas Mavericks.
Back in June, many sports fans, including myself, were disappointed that Durant mended his relationship with the Nets brass after requesting a trade earlier in the summer. It was the most anti-climactic moment of the off-season. Fans wanted a blockbuster trade, instead, we got adults working it out. Sounds lame right?
But to make up for that disappointing ending, the basketball gods gave us an absolute stunner to send the NBA world into a frenzy right before this season's NBA trade deadline. Even fellow NBA players were shocked by the news, including one of the pieces included in the trade.
On the other hand, this is amazing news for Phoenix Suns fans. Their season began on a terrible note, with former owner Robert Sarver being exposed as a racist and sexist. But with new owner Matt Ishbia taking over the reins, who isn't a racist and sexist as far as we know, he's putting his footprints on the team already and putting the franchise in a position to win now.
Now NBA fans, all we have to do now is sit down and watch, we win in all scenarios. If the Durant fit with the Suns is seamless, we get to watch an all-time great basketball player hoop with a talented and fun supporting cast.
If the Suns struggle and they end up losing in the playoffs, which isn't out of the question, NBA Twitter will have a joke for days. It's a win-win.