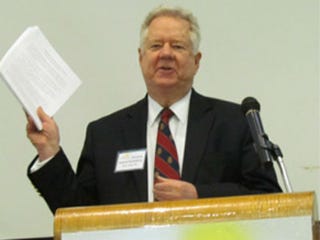 National Review fires second contributor over racism: Less than a week after dropping John Derbyshire after he wrote a racially inflammatory post for another publication, the National Review has reportedly given the ax to another contributor over racist comments. Mediaite reports that University of Illinois professor emeritus Robert Weissberg was dropped as a contributor because of his "noxious talk about the future of white nationalism."
Straight Outta Compton finds director: The Huffington Post reports that Gary Gray has beaten out names like John Singleton (Boyz N the Hood), George Tillman Jr. (Notorious) and Elgin James (Little Birds) for the chance to direct the N.W.A. bio film being set up at New Line.
Tulsa, Okla., shooting victim had turned her life around: NPR reports on the life story of Donna Fields, who was killed in Friday's shooting rampage.
Michelle Obama works out with Biggest Loser contestants: On NBC's The Biggest Loser Tuesday night, the contestants started the hour working out with first lady Michelle Obama as part of her "Let's Move!" initiative.