The Birth of a Nation was screened over the weekend at the Toronto Film Festival, and on Sunday, Nate Parker appeared at the press conference for the film.
During the press conference, New York Times reporter Cara Buckley asked Parker why he hadn't apologized to his rape accuser or her family.
"I've addressed this a few times, and I'm sure I'll address it in different forums," Parker responded. "But this is a forum for the film [and] for the other people that are sitting on this stage. It's not mine. I don't own it. It does not belong to me. So I definitely don't want to hijack this with my personal life."
Before Buckley's question, Parker had commented on the fact that some people have said they will not be seeing the movie because of his past.
G/O Media may get a commission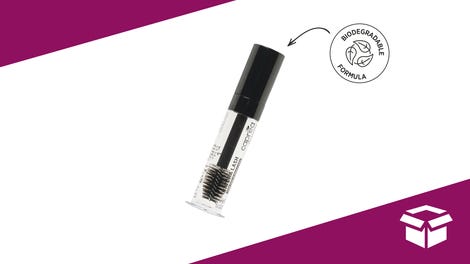 It's $8
20% Off Lash + Eyebrow Serum 2.0 - Caprea Beauty
"I would say, you know, I've addressed it; I'm sure in future forums I'll address it more," Parker said. "There is no one person that makes a film. Over 400 people made this film. We were gone for almost 15 weeks. I would encourage everyone to remember that I'm just one person, and the way we ran our set, there was no hierarchy. Many ideas made it to screen that weren't my own."
Parker's co-stars in the film also echoed similar sentiments.
"This isn't the Nate Parker story. This is the Nat Turner story," Penelope Ann Miller stated.
And Gabrielle Union, who endured a harrowing rape scene in the film, said that she wants people to focus on what they can learn from the movie.
"We are not creating a movie; we're creating a movement," Union said. "That movement is inclusive. It includes people who fight back against sexual violence. Any issue you have that is addressing an oppressive institution, this movie is for you, too. A lot of heated conversation is the only way to have evolution. Nat Turner was rooted in a place of faith that helped to subjugate and oppress his people. But once he knew better, he did better. We implore you to join with us to create change. … If you are a decent human being who wants to take part in a film, I hope you don't sit us out."