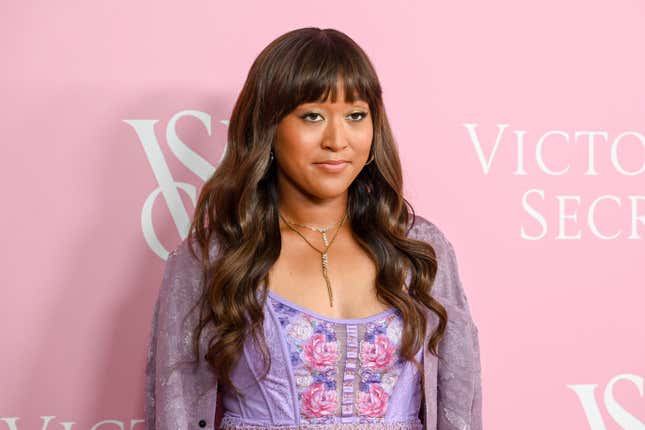 Naomi Osaka may be a tennis champion, but back in July she added another important title to her name: mother.
Tackling A Black Maternal Health Crisis & Embracing Reproductive Justice | The Root Institute
Giving birth to a baby girl Shai, whom she shares with boyfriend and rapper Cordae, the decorated athlete had understandably been taking some time off from the court during her pregnancy and is still taking a pause to tend to her new bundle of joy. Now, in a new interview with ESPN at the 2023 U.S. Open, she's opening up about her desire to get back to the sport she loves—eventually.
"I feel a lot of joy coming back here. It's kind of like seeing an old friend I haven't seen in a long time." Osaka said, describing how she entered the event through the players' tunnel despite not actually playing. "It made me itch to want to play again, but I guess I'll have to wait until next year." And by next year, she means the Australian Open which she confirmed she'll be competing in in Jan. 2024.
She continued: "I realized that I don't know how the beginning of the year is going to go for me. I don't know the level of play, and I think I have to ease into it. At the very least, I'm going to set myself up for a very good end of the year.
I'm like, 'I kind of wish I was playing too,' but I'm in this position now and I'm very grateful. I really love my daughter a lot, but I think it really fueled a fire in me."
Osaka then went on to describe how her pregnancy affected her ability to train like she wanted to and travel like she had been used to and that it felt a bit restrictive. But overall, she assured the outlet motherhood and this new stage of life has been "treating her well" and that her daughter is undeniably a gift to her and Cordae.

"Shai means God's gift and I think that's what I wanted her to feel like she was a gift to me and her dad [rapper Cordae]," the tennis star shared. "She's spreading a lot of joy already, so it's very exciting."