The celebration of Halloween brings up all sorts of interesting debates. 
If it's not reports of blackface and cultural appropriation for Halloween parties, it's stories centered on nooses and depictions of lynching as decorations.
This time, a Roy, Utah, man prompted an NAACP response after he put up an animated lynching display in front of his house. The civil rights group's Ogden, Utah, chapter leader, the Rev. Stanley Ellington, has decried the decoration as racially insensitive and is asking for it to be removed immediately. The display, he says, makes a "mockery of the history of lynchings" in the U.S. 
Kevin Van Miltenberg, however, is not having it and insists that he is not breaking any laws. He refuses to take down the display until after Halloween, KSL reports. 
"When I was making it in the first place, it never crossed my mind at all, 'Hey, one day someone might take offense to it,' " Van Miltenberg said. "I don't make these to be offensive at all. I just make them for fun and for people to enjoy."
According to the station, Van Miltenberg has been creating and building animatronic displays for Halloween for the past six years, putting up a new decoration in his front yard every year. This 7-foot man hanging from the tree, dressed with a hood over his head and his hands (which are shown as white) bound behind his back, is the first one he ever built. The figure at the end of the rope spasms repeatedly, the station notes.
G/O Media may get a commission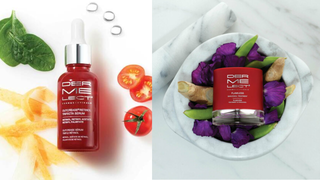 Save $19
Retinol Renewal Kit
"I like to do stuff that's very realistic," Van Miltenberg insisted. "I hooked it up to a simple windshield-wiper motor and made it come to life. It's not to be offensive. It's a Halloween prop."
The prop, he said, has been in his yard for about six years and he never really had any trouble until his extensive display was featured in a recent news article about Halloween attractions. "It's been here for six years; no complaints," Van Miltenberg said. "This is people's No. 1 prop that they like. People take pictures with it. They take videos with it."
No complaints, that is, until a reporter called him and said that someone was offended by the hanged man. That person was the Ogden NAACP president.
Roy police confirmed that they received the complaint but said that "this is not a government issue." 
As for Van Miltenberg, well, the way he sees it, people will always find something to complain about.
"If I take this down, there will always be something else for someone to complain about," he said. "When I decorate for Christmas and I put baby Jesus out in the Nativity, somebody's going to complain about it and I'm going to have to take that down."
What do you think? Is the decoration offensive? Should it come down?
Read more at KSL.