Look, I get it.

If the entire free world was after your sibling, you'd grab your car keys and ride for them too. So the fact that JoJo Smollett—the older brother of embattled Empire actor Jussie Smollett—dropped an op-ed on Sunday doing exactly that doesn't come as a surprise.
In an exclusive essay for BET, the On Our Own alumnus broke his silence to deliver an impassioned defense of his little brother, who he believes has endured "unrelenting attacks to his character and reputation."
"It has not yet been 90 days since my younger brother, Jussie Smollett, was assaulted on a cold winter night in Chicago," he wrote. "Like so many others, this entire process quickly devolved from a focus on him as a victim of assault, to him being falsely accused and held responsible for a crime that was perpetrated against him. To define this experience as unjust would be an understatement."
He goes on to drag the notoriously depraved Chicago Police Department for what seemed like an endless supply of leaks, as well as letting the media have it for how he believes the investigation was covered.
"After several leaks from 'unnamed' police sources and despite a long history of wrongful accusations from the Chicago Police Department, many in the media accepted these unconfirmed reports as fact," he wrote. "The numerous police leaks, which prompted an internal Chicago Police investigation, convicted Jussie in the court of public opinion before he even entered a courtroom."
G/O Media may get a commission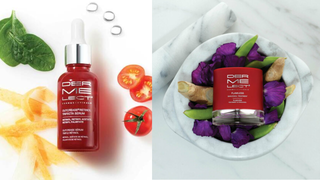 Save $19
Retinol Renewal Kit
And yes, he even took the time to generously donate some free smoke to Jussie's alleged attackers, the Osundairo brothers.
"Jussie had already refused to sign a complaint against the Osundarios, convinced that these men, one who he had considered a friend and the other an acquaintance, could not be his attackers," he wrote. "Most importantly, detectives refused to show Jussie video, photos, or any evidence to prove they were the attackers. The fact that these two brothers, who in the final hour confessed to attacking my brother yet say it was Jussie who told them to, is all the evidence that the police and the general public needed to be convinced, should be frightening to everyone."
In the initial aftermath of the alleged homophobic assault, many of us had the same question: why? JoJo asserts much of the same. But not so much "Why did he do it?" More so "Why would he even need to?"
"I was shocked at how easily everyone accepted the ridiculous motive about Jussie's career that was promulgated. Jussie had actually begun directing episodes of Empire, which brought additional compensation. He worked out a deal with Fox to own 100% of his music masters, released an album, which lead to a sold out world tour and he donated every cent of ticket sales to charity," he wrote. "To suggest that he staged his own attack to boost a sagging career is ludicrous."

He then goes on to provide intimate details of the trauma that Jussie has experienced as a byproduct of this entire ordeal.
"Jussie is as strong as iron, but following an attack like this, there is a normal and natural amount of post trauma that mostly anyone should expect to suffer," he wrote. "I have literally seen him violently awakening from night terrors, following the assault. Some of my siblings, as well as Jussie's partner and closest friends have seen similar things."
The entire thing is a pretty interesting read. And while we have no idea what the hell happened that fateful night, JoJo has proven that he's truly his brother's keeper.