Authorities are resuming the exhumation of the partial remains of U.S. Air Force veteran Tricia Todd on Friday after her former husband led them to the crime scene, CBS12 reports.
Partial remains were exhumed Thursday night hours after Steven Williams, who is charged in the murder of his ex-wife, physically led them to where he said he had buried Todd in an acid-filled barrel in a shallow grave in the Hungryland Wildlife Management Area in Florida.
The scene is located about 19 miles away from Todd's Hobe Sound, Fla., home and was just outside the original search area, which was a 15-mile perimeter around her home.
"[The grave] is nothing more than a simple hole maybe 3 feet deep. The body was in a container," Martin County Sheriff William D. Snyder said at a news conference Thursday evening.
Snyder said that Todd's body was mutilated.
"We have found a container with what we believe to be the partial remains of Tricia Todd," he said. "We may have more than one site that we have to excavate … because we have only partial remains."
G/O Media may get a commission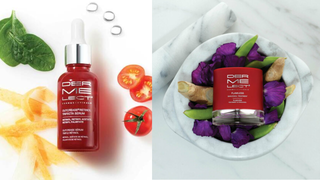 Save $19
Retinol Renewal Kit
The container was filled with fluid that a hazmat team believes is acid. DNA testing will be used to confirm whether the remains are truly those of Todd.
According to the report, the discovery was made as part of a plea deal worked out between Todd's ex-husband and the Martin County Sheriff's Office and the state attorney's office. In exchange for a sentence of 35 years, Williams agreed to take them to the body after pleading no contest to the murder.
Todd's parents were reportedly desperate to obtain their daughter's body for burial and approved of the deal. However, because only partial remains have been unearthed, the plea deal could take an unexpected turn.
"The family and we entered into a deal to find the body. That deal was not kept," Snyder said. "We've begun discussions with the state attorney's office. … It remains to be seen what the position of the court will be."
The sheriff said that he will order Williams to take investigators to the second burial site Friday.
Williams became a suspect in Todd's murder after he was seen driving her truck on surveillance footage after she went missing April 27. Williams told authorities that she died after hitting her during a physical altercation. However, the sheriff thinks that the murder was premeditated.
Todd was reported missing after she did not pick up her daughter from a babysitter, prompting one of the largest searches in recent Martin County history.
Read more at CBS12.