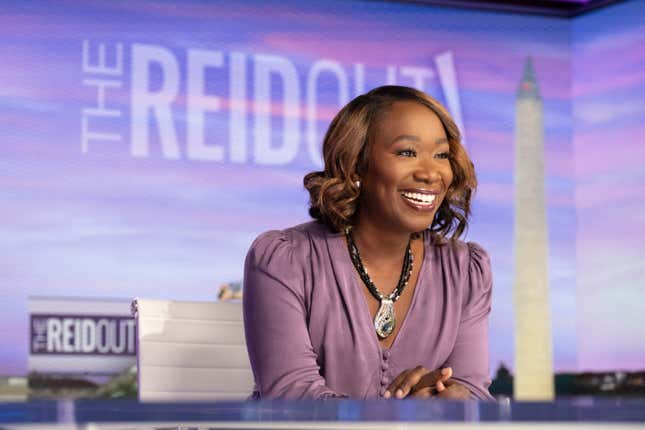 MSNBC and the W.K. Kellogg Foundation are working together to get people talking about race with the hopes of healing what divides us.

American Ninja Warrior: Season 15 Is Our TV Pick of The Week
National Day of Racial Healing: An MSNBC Town Hall is part of an ongoing NBCU News Group initiative, sponsored by the W.K. Kellogg Foundation, to expand the conversation around racial healing and encourage people to pursue racial equality in their communities.
The National Day of Racial Healing is an annual event held on the Tuesday after the Martin Luther King, Jr. holiday. MSNBC's discussion will be broadcast live from Studio BE in New Orleans, Louisiana. Hosted by on-air personalities Joy Reid, Chris Hayes and Trymaine Lee, this powerful conversation will include Minnijean Brown-Trickey, activist and member of the Little Rock Nine, Nikole Hannah-Jones, Pulitzer Prize-winning reporter and creator of the 1619 Project, and former New Orleans Mayor Mitch Landrieu.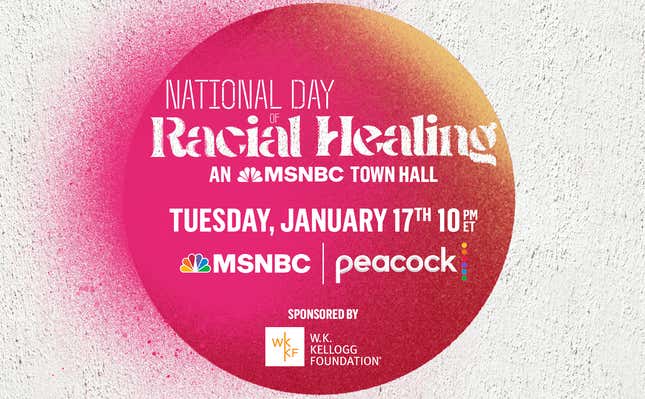 The Root spoke exclusively with Joy Reid, host of MSNBC's The Reid Out, about why this conversation is so important and what she hopes viewers will take away from the town hall.

Reid says a conversation around racial healing is necessary at a time in our country when there is an intense push-pull between those who want to see progress in how we deal with race in this country and those who are content with the status quo.
"I think it's a good time to try to have a conversation about how we heal what feels like kind of a foundational rift in American culture. We can't advance as a country until we fix that. And the day after MLK Day is as good a time as any," she said.
She adds that those who are reluctant to talk honestly about our country's history often see conversations about race as a personal attack. But she hopes those who watch the town hall will see an interesting dialogue that helps everyone.
"I hope [viewers] see a chance to demystify the idea that talking about race means demonizing white people, that talking about race is not frightening," she said. "I think we'll really make advancements in racial healing when we can have conversations about our history and the ongoing work of perfecting our democracy without implying that anybody hates anybody. This is all about making the country better. It's all about making our society work better and our politics work – period."
Reid says New Orleans provides the perfect backdrop for the panel, describing the city as "an avatar for the project of America."
"This is a very unique city that is French, Spanish, Black, white and Creole, with multiple religious traditions from ancient African to Catholicism. New Orleans has every kind of food, every kind of architecture, every kind of American history," she said. "And Mitch Landrieu is a wonderful example of a man who is white but who is open. He is what we hope people will be, open to the conversation, open to learning and growing."
And she adds that she can't wait to get a closer look at local visual artist BMIKE's work. "From a distance, it looks amazing. So I can't wait to see it in person," she said.

And while Fox News watchers probably won't be tuning in on Tuesday night, Reid says she thinks the town hall is an important first step. "I'm excited to have these conversations because even though it doesn't complete the journey, it at least starts the journey."

National Day of Racial Healing: An MSNBC Town Hall airs Monday, January 17 at 10 p.m. ET.
Telemundo will also stream a Spanish language town hall from New Orleans at 7 p.m. ET on Noticias Telemundo.com and Noticias Telemundo's YouTube, Facebook and Twitter channels moderated by Noticias Telemundo's Johana Suárez and Lori Montenegro.