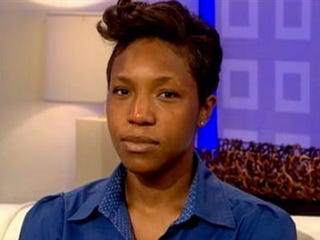 The mom who potentially faced more jail time for jaywalking than the man who killed her 4-year-old son in a hit-and-run accident has been sentenced to community service and probation instead, MSN reports:
On July 12, [Raquel] Nelson was convicted of second-degree vehicular homicide, reckless conduct, and failure to use a crosswalk during an incident that occurred on the night of April 10, 2010. She and her three children had gotten off at a bus stop in Marietta, and were trying to cross a four-lane highway without using a crosswalk in order to reach their apartment.
Jerry Guy, a man who had two prior hit-and-run convictions, struck the family with his van as they were crossing, killing 4-year-old A.J. Nelson in the process. Guy served a six-month prison sentence after pleading guilty to a hit-and-run and was released on Oct. 29. He is currently serving five years of probation. Nelson could have been sentenced to up to 36 months in jail.
Source: MSN.
She's also been given the unusual option of a new trial. "I just don't see what putting her in prison is going to do," one of Nelson's neighbors told NBC News. That seems clear, but with a justice system that brought us the Casey Anthony verdict and could potentially land her behind bars for years, we're hoping this mom doesn't risk it.
Read more at MSN.
In other news: 4 Questions With Maxine Waters.