The mother of a 14-year-old Pennsylvania boy caught shoplifting believes the police brutally beat her son, causing several cuts, bruises and a broken nose, NBC10 Philadelphia reports.
Marissa Sargeant told the news station that her son was arrested for snagging goods at a local Wal-Mart. She claims that once her son was handcuffed, the teen was beaten so badly that his nose was broken and both of his eyes were swollen shut.
"The picture speaks a thousand words," she told the news station while holding a photo of her son's battered face.
She isn't arguing whether her son needed to be arrested for his misdeed. He was caught with a 19-year-old cousin.
"What he did was wrong," the mother said. "He was coerced by a 19-year-old. He does know better."
The teen was arrested by the Tullytown police. The county's district attorney, David Heckler, has another theory as to how the teen got injured. 
G/O Media may get a commission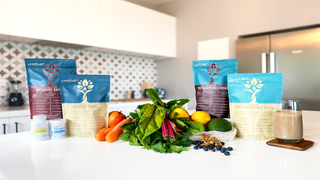 Heckler told NBC10 that the teen—whose name has not been released—was handcuffed and about to be loaded into the car when he bolted from the officers and headed toward a busy street. The cops yelled for the teen to stop and when he didn't, an officer fired a Taser that hit him in the face. With his hands cuffed, the boy had no way to brace himself against falling face-first, authorities told the news channel.
But Sargeant isn't buying that story.
"That doesn't sound right. There's no way, if he was running from behind, that he would get hit with a Taser in the front of his face," said Sargeant.
Sargeant has hired an attorney who plans to file a complaint. Authorities are investigating the incident after a request from the Tullytown police chief was filed.
"We intend to develop the facts and circumstances a bit further," Fortunato Perri Jr., the family's attorney, said. "But just simply with the nature of the injuries that occurred in this case, I think it's clear that the police used excessive force. That's what we're investigating at this point.
"I just want some justice," Sargeant told NBC10. "I even pray for the police officers because they need help."
Read more at NBC10 Philadelphia.