Updated: Tuesday, Aug. 22, 2017; 3:30 p.m. EDT: Missouri Gov. Eric Greitens has issued a stay of execution in the case of Marcellus Williams, who was scheduled to to die Tuesday, possibly saving the life of an innocent man, for now.
Beyoncé's Feminist Anthem "Run the World (Girls)" A Decade Later
According to CNN, Greitens also appointed a board to further consider Williams' case. Williams was convicted in the murder of a local reporter and was scheduled to die at 7 p.m. Eastern time Tuesday, but his attorneys have continued to maintain their client's innocence, pointing to new DNA evidence they say proves Williams could not have committed the crime.
"A sentence of death is the ultimate, permanent punishment," Greitens said in a statement. "To carry out the death penalty, the people of Missouri must have confidence in the judgment of guilt. In light of new information, I am appointing a Board of Inquiry in this case."
Earlier:
The attorneys for a Missouri inmate who is scheduled to die Tuesday at the state prison in Bonne Terre are attempting to halt the execution, warning that the state could kill a potentially innocent man.
G/O Media may get a commission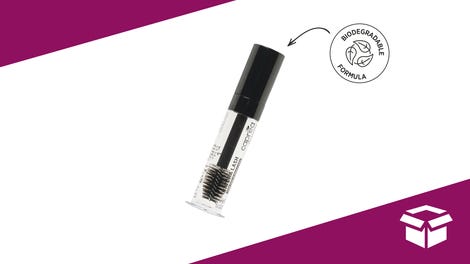 It's $8
20% Off Lash + Eyebrow Serum 2.0 - Caprea Beauty
According to the Associated Press, Marcellus Williams, 48, was sentenced to death in the stabbing death of former St. Louis Post-Dispatch reporter Lisha Gayle, who was killed during a 1998 robbery at her home. One of Williams' attorneys, Kent Gipson, says that DNA testing done in December using techniques not available at the time of Gayle's killing shows that the DNA found on the murder weapon is from an unknown man, not Williams.
Gipson also says that previous DNA testing of hairs found on Gayle's shirt and fingernails, as well as footprints found at the scene, proves that Williams did not commit the crime.
The new evidence "means in our mind, the actual killer is not him," Gipson told the newswire.
Williams' attorneys have appealed to the U.S. Supreme Court in a desperate last bid to save their client's life, asking for a new hearing or for the commutation of his sentence to life in prison. The attorneys have also reached out to Republican Gov. Eric Greitens, asking for clemency.
"There is no physical evidence, no eyewitnesses that directly connect Williams to the murder, the DNA on the weapon wasn't his, the bloody footprint at the murder scene wasn't from Williams' shoe and was a different size, and the hair fibers found weren't his," Gipson told Al-Jazeera. "It was someone else that killed Gayle, not Williams."
Gipson also pointed to the fact that Williams' conviction was based on the testimony of two convicted felons—Williams' former cellmate and an ex-girlfriend—who may have been seeking the $10,000 reward the victim's family offered in exchange for information leading to an arrest.
Henry Cole, Williams' former cellmate, also testified against him, claiming that Williams had confessed to killing Gayle.
Williams' short-term girlfriend, Laura Asaro, claimed that she saw scratches on Williams' neck that were made by the victim.
"These scratches would leave DNA traces on the victim, but Williams' DNA was not found underneath the victim's fingernails, just like it was someone else's DNA that was found on the murder weapon," Gipson told Al-Jazeera. "She also claimed she saw Williams with the victim's driver's license, which is impossible because Gayle's license was left at the crime scene."
However, Loree Anne Paradise, a spokesperson for the Missouri Attorney General's Office, said that prosecutors remain confident that Williams is guilty of the crime based on other evidence, AP notes.
Read more at the Associated Press and Al-Jazeera.