A white homeowner was caught on tape, apparently pulling a gun on a black man who was approaching him outside his house, the Daily Mail reports.
Demetrius Taylor, a native of St. Paul, Minn., said he was just sitting in his car, talking with a friend, when they saw the white homeowner taking photos. Taylor approached the man to confront him, filming as he went, when the man pulled a gun on him.
"You just pulled a gun on me!" Taylor can be heard saying in the video. "For no reason at all … that's crazy, that's crazy."
"We have a lot of drug dealing going on," the homeowner says by way of explanation.
"You racially profiled me!" Taylor continues. The homeowner insists that he was not racially profiling anyone and calls Taylor a "racist."
G/O Media may get a commission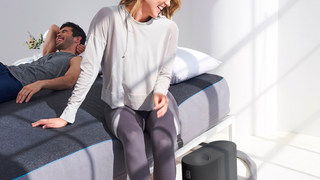 Eight Sleep Pod Cover
"You saw two black guys having a conversation in the car and you started taking pictures," Taylor insists. "When you see me walking down this street, because I'm black, you got nervous and you pulled out your gun."
Both men called the authorities, who defused the situation. No report was filed at the time, but Taylor later changed his mind and said he will be making a report, the Daily Mail notes.
"In my personal opinion, had I been Caucasian, had I been Mexican or Asian, he wouldn't be taking pictures," said Taylor. He also says that he spoke with some of the man's neighbors, who said that he had displayed similar behavior before.
Read more at the Daily Mail.