What's up with legendary boxers and rape sexual assault allegations? Just days after George Foreman countersued a woman who accused the legendary boxer of sexual abuse, fellow former heavyweight champion Mike Tyson is facing his own rape allegations.
On Tuesday, an anonymous victim filed an affidavit in Albany County Court claiming that Tyson raped her outside of a popular dance club in Albany in the early 1990s. The affidavit reads, "I met Mike Tyson in the early 1990s at a dance club called Septembers. My friend and I were hanging out with him and his limousine driver. Tyson told us about a party and asked us to join him. My friend was going to drop off her car and Tyson said he would pick her up in the limousine."
The affidavit continued, "He then pulled my pants off and violently raped me. As a result of Tyson's rape, I suffered and continue to suffer from physical, psychological, and emotional injury."
The mystery victim is suing Tyson for $5 million and is claiming that she's been "unable to maintain and/or develop healthy relationships with men or anyone in general," according to the lawsuit.
Although this is shocking news, this is not a new situation for Tyson. In 1992, "Iron Mike" was convicted of raping an 18-year-old beauty-pageant contestant in Indiana. He was sentenced to six years in prison and released three years later on parole.
G/O Media may get a commission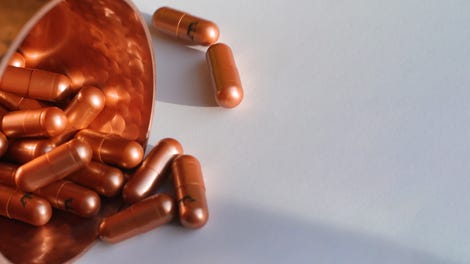 health
The Lyma Supplement
If this woman is claiming that this happened in the early 1990s, it most likely occurred before he was convicted in 1992. Nothing is set in stone, but this adds to Tyson's already ugly history with women. During his late-1980s marriage to his former wife, Robin Givens, she claimed that their relationship was filled with moments of rage, violence and destruction.
I wonder why this anonymous victim waited until now. Every sexual assault victim has their own timeline for when they're ready to tell their story, what led her to come out with these allegations now?