The tables have turned.
In July, when boxing legend George Foreman was sued by two women who allege that they were both groomed and sexually abused by the former heavyweight champion 45 years ago, Foreman denied the accusations.
In a statement to The New York Post, Foreman said, "Over the past six months, two women have been trying to extort millions of dollars each from me and my family. They are falsely claiming that I sexually abused them over 45 years ago in the 1970s. I adamantly and categorically deny these allegations. The pride I take in my reputation means as much to me as my sports accomplishments, and I will not be intimidated by baseless threats and lies."
Now, nearly six months later, Foreman is countersuing one of the women who accused him of sexual harassment last summer for unspecified damages, according to TMZ.
On Monday, the former heavyweight champion filed a countersuit against Gwen Hunter, claiming that her allegations are entirely false, she has no evidence to support her claims, and that she stepped outside the protections of her lawsuit when she described her allegations in a November press conference.
It seems Foreman feels the same way he did six months ago and stands by his initial claims that Hunter, and another woman, both asked for $12 million in compensation to stop them from going public with their claims.
G/O Media may get a commission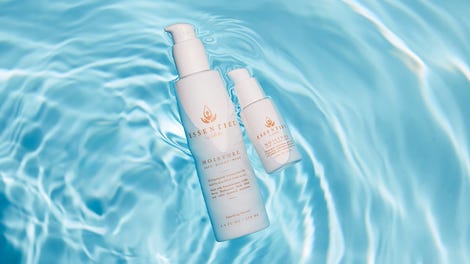 20% off
Essentiel by Adele
According to TMZ, Foreman has been dealing with "anxiety, sleeplessness, worry, shock and humiliation" since the press conference held by his accusers.
Denise Shipes, the other woman who accused Foreman of sexual harassment, was not been named in Foreman's countersuit, even though she was also present at the press conference where she and Hunter detailed allegations against the boxer.
During the presser, they claimed that they both met Foreman as children because their fathers were associates of the heavyweight champion. Shipes accused Foreman of grooming her when she was eight and having sex with her when she was 15 in a San Francisco hotel room, telling reporters, "He laid on top of me and had sexual intercourse with me."
Hunter claims she was 14 years old when Foreman started having sex with her and that he "regularly abused" her until she was 16.
If this occurred 45 years ago, during the mid-1970s, this was at the peak of Foreman's fame as a boxer and celebrity. He was one of the most recognizable athletes in the world and stood in the ring with the likes of boxing legends such as Joe Frazier and Muhammad Ali.