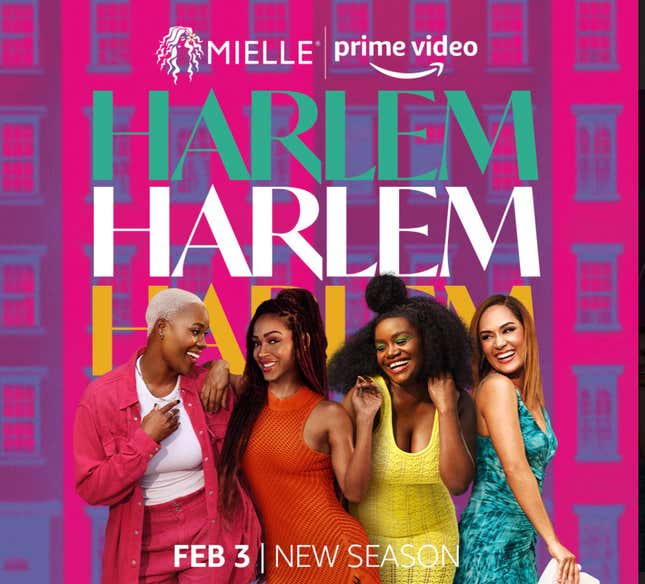 Hair care line Mielle Organics is hooking up with the Amazon Original series Harlem. Just in time for the premiere of season 2 on Prime Video, the brand just dropped curated hair care bundles inspired by the series' oh so stylish main characters.

From now until February 28, customers can visit mielleorganics.com to purchase Mielle product bundles inspired by the always fabulous looks worn by Camille, Tye, Quinn and Angie. If that's not enough to get you excited, the sets are up to 40 percent off the regular product prices – giving you the perfect excuse to stock up.
And if you need a little help deciding which bundle suits you best, take the Harlem hair quiz on the site to help you find the character most like you. And once you get your results, you can pick the best products to get the look you want. Whether you're going for Quinn's sleek silk press or Angie's big bouncy curls, trust me when I say there is a bundle for everybody.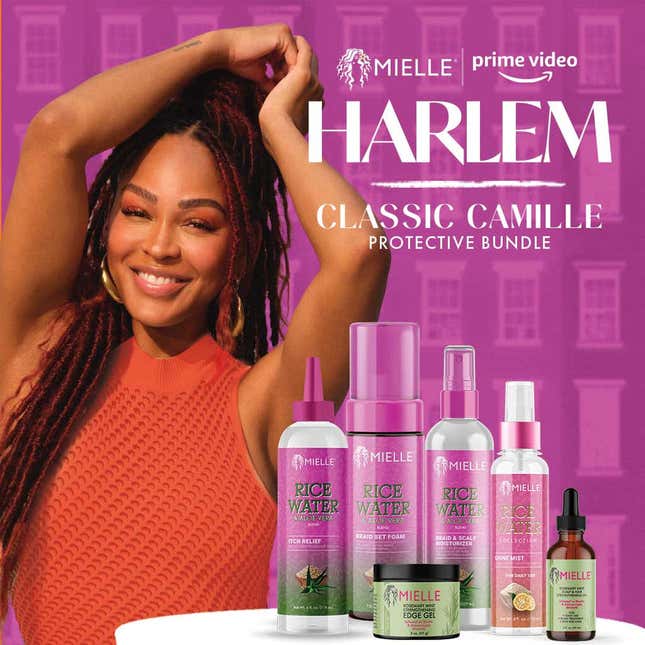 Actress Meagan Good stars in the Amazon Original series Harlem, a romantic comedy series about four successful Black women in their thirties trying to live their best lives in New York City – it's kind of like if Sex and the City were more realistic and had more Black people in the cast than Blair Underwood. Season 2 drops today.

Founder and CEO Monique Rodriguez launched Mielle Organics in 2014 to provide healthy hair care product alternatives for all hair types. And it wasn't long before the business she started in her home established itself as a force to be reckoned with in the beauty space. The company and its CEO have dominated beauty news since the announcement that it would become an independent subsidiary of P&G Beauty.