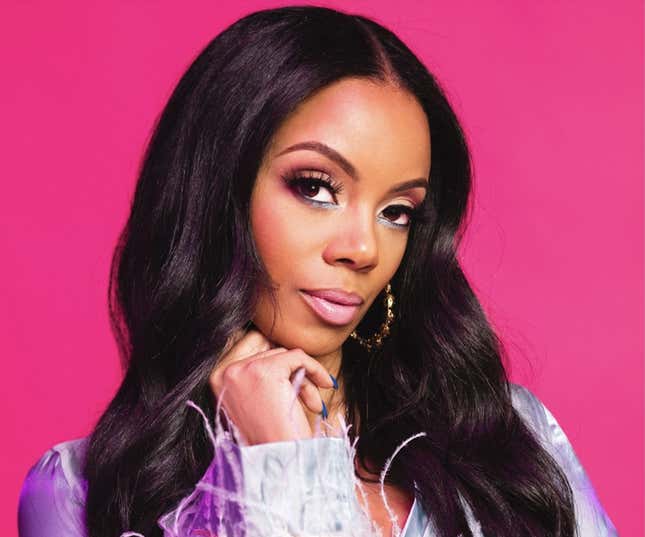 Since 2014, Mielle Organics has been a favorite hair care brand of naturalistas everywhere. Created by Monique Rodriquez and her husband Melvin in their home, Mielle quickly developed a cult following and is now sold in over 100,000 stores across the U.S. including Ulta Beauty, Target, CVS and Walmart.

Stay Outta Black Businesses' Business
Well now, the Black-owned brand is about to get even bigger as the company announced today that they are joining forces with P&G Beauty, pending regulatory approval. Monique and Melvin will continue to lead the company as CEO and COO and plan to operate as an independent subsidiary of P&G Beauty.
Monique shared news of the move today on Instagram, writing in part, "I am so excited to continue furthering the mission and vision of Mielle, which is to serve the underserved with high-quality innovative products."
P&G is an OG in the consumer goods space, with big-time brands like Head & Shoulders®, Pantene® and Olay® in its portfolio. In a press release, Monique Rodriguez expressed optimism about the ability to offer her products to an even wider audience with P&G's backing.
"From the moment we stepped into P&G, we saw a diverse team of leaders who share our values and vision for innovation, education and community empowerment, including several Black leaders who play a key role in the hair care and beauty businesses," she said. "This partnership gives Mielle an opportunity to serve more textured hair consumers with the great products and formulas that our community loves."
In addition to creating quality beauty products, Mielle and P&G plan to use their new partnership to do some good. The companies have committed $10 million each to Mielle Cares, a non-profit that supports economic and educational opportunities in Black and brown communities.
Mielle products have recently been at the center of a heated debate. The brand's rosemary mint scalp and hair-strengthening oil has been nearly impossible to find lately as white TikTok influencers have been singing its praises on social media. The attention has left some to fear that Black customers will be left behind as the brand finds mainstream success. But in her Instagram post, Monique Rodriquez promises her loyal customers that they will not be forgotten. "This is not a sell-out," this is a "sell up," a "level up" for our community. This is growth," she wrote.