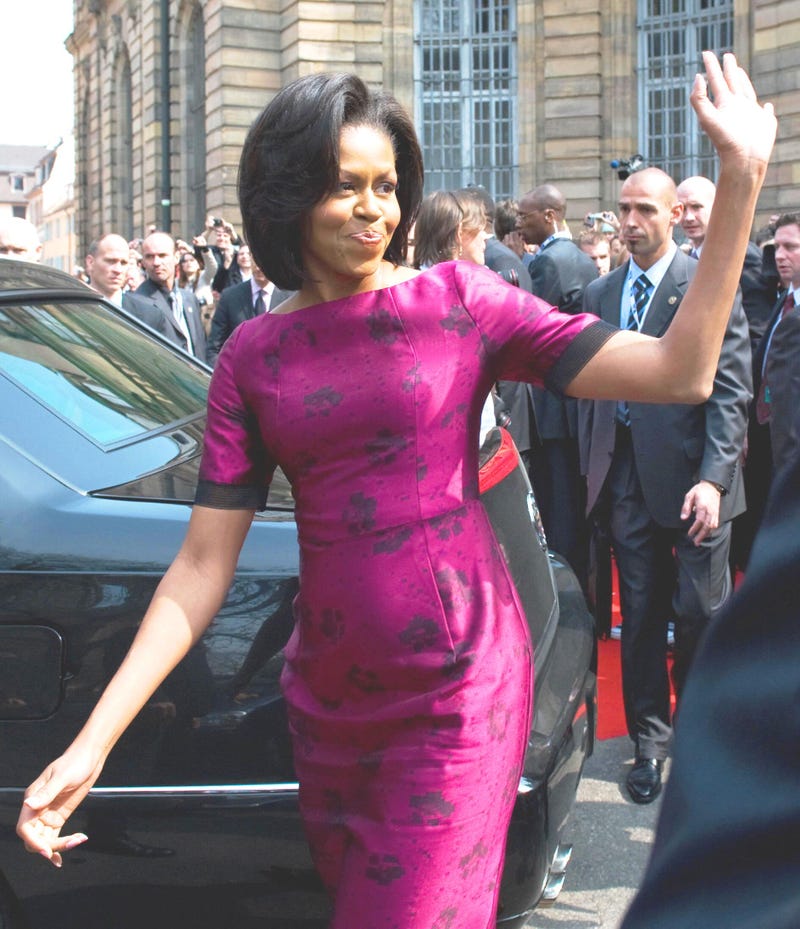 President Barack Obama has long been known as an enthusiastic supporter of the Second City's bid to host the 2016 Olympic games. Now we know how enthusiastic—the White House is sending its biggest guns to bat for Chicago: Michelle Obama and Valerie Jarrett.
The first lady and her old friend will travel together to the International Olympic Committee's annual meeting in Copenhagen, Denmark on October 2 to make the case for their hometown over rival cities Rio De Janeiro, Brazil, Madrid, Spain, and Tokyo, Japan. From the White House release:
Mrs. Obama was born and raised on the South Side of Chicago, not far from the suggested locations for the Games. In her role as First Lady, Mrs. Obama has been committed to bridging the gap between the White House and underserved communities around DC and across the country—opening the doors of the White House and bringing new opportunities to young people. Visiting Copenhagen is an opportunity for the First Lady to carry this commitment to the international stage.

"As President Obama has said, hosting the Olympic and Paralympic Games in Chicago would be a valuable opportunity for our nation to welcome the world to our shores, and strengthen our friendships across the globe," said Valerie Jarrett. "I know that it would serve as a beacon of hope and lift the aspirations of so many young people in Chicago, in America and across the world even higher."
Right after Obama's election, there had been some grumbling about conflicts of interest for Jarrett, an influential White House adviser who was also permitted to serve on Chicago's committee to lobby the IOC. Mindful of his hard-won (with Jarrett) political coalition of community, business and government leaders in Chicago, Obama didn't back down then—and hasn't now.
The administration full of Chicagoans is further blurring the lines next week, hosting an event with the Chicago 2016 committee and the White House Office of Olympic, Paralympic and Youth Sport. Athletes will visit local schools and tout the virtues of healthy, active living.
What's more, this new ambassadorial mission suggests the Obama White House is happy to milk the global community's overwhelming sense of goodwill toward Michelle. During her summer trip to France, Germany, England and Ghana, the focus was on fashion. In Copenhagen—also the site of a December United Nations climate change conference—Michelle will be all business. She said Friday: "There is no doubt in my mind that Chicago would offer the world a fantastic setting for these historic games and I hope that the Olympic torch will have the chance to burn brightly in my hometown."
—DAYO OLOPADE
Covers the White House and Washington for The Root. Follow her on Twitter.