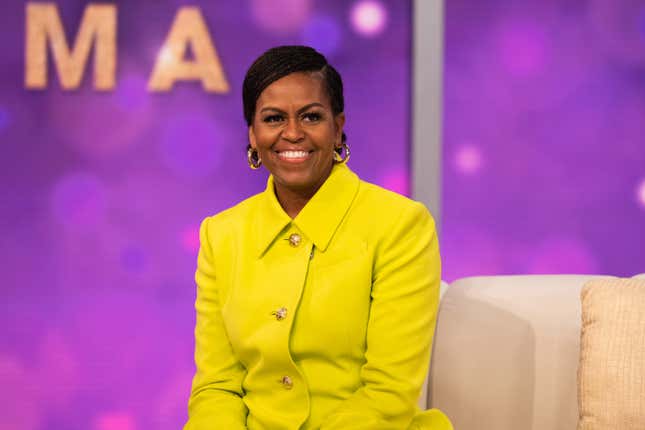 So you didn't get tickets to Michelle Obama's "The Light We Carry Book Tour?" Yeah, I didn't either. But don't worry, our Forever First Lady is giving us the next best thing. Beginning today, Mrs. Obama is dropping her new Audible Original, Michelle Obama: The Light Podcast. The weekly episodes let listeners soak up all of the inspirational goodness she dropped during conversations with her celebrity friends, including Tyler Perry, Oprah Winfrey, Gayle King and Hoda Kotb, while on tour promoting her bestselling book, "The Light We Carry: Overcoming in Uncertain Times."

Oprah And Michelle Obama in The Light We Carry Is Our TV Pick This Week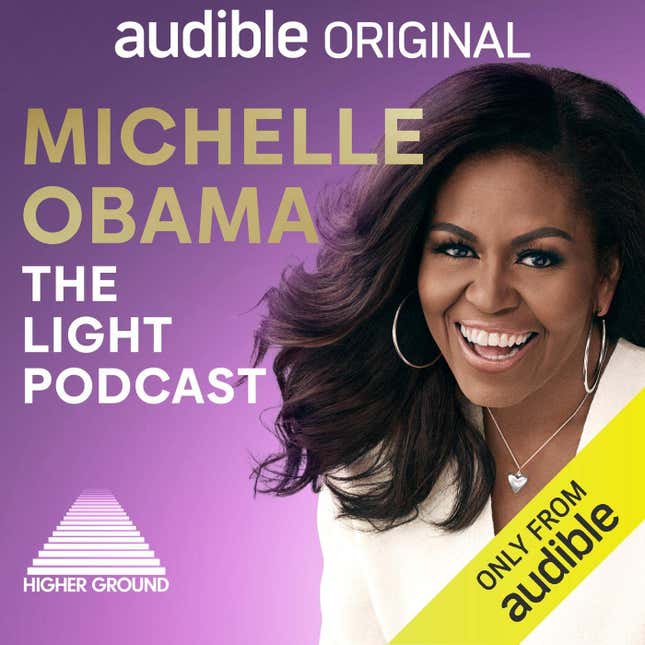 And in the first episode, "Kids Just Want Our Gladness," Obama opens up about how she really felt when her family left the White House to make room for the Trumps. She shares that while she was sad about leaving the place her family had called home for eight years, she was even more emotional about the lack of diversity represented in the incoming Trump administration.

"To sit on that stage and watch the opposite of what we represented on display, there was no diversity, there was no color on that stage, there was no reflection of the broader sense of America," she said in a clip shared with PEOPLE. "Many people took pictures of me, and they're like, 'You weren't in a good mood?' No, I was not! But you had to hold it together like you do for eight years."
The former First Lady also took the time to set the record straight about the size of the crowd at former President Trump's inauguration, shutting down his false claims that he pulled in "the largest audience ever to witness an inauguration, period, both in person and around the globe." Obama tells Kotb, "You get on Marine One, and you take your last flight off flying over the Capitol where there weren't that many people there. We saw it, by the way." Of course, the rest of us would later learn that Trump inflated the crowd size, just one of the many lies he told while in office.
In one of the most emotional moments of the episode, Mrs. Obama reveals that she lost it when the doors to Air Force One closed for the final time and she was finally able to release the emotion she had so stoically been holding on to while serving as First Lady. "When those doors shut, I cried for 30 minutes straight, uncontrollable sobbing, because that's how much we were holding it together for eight years," she said. I don't think any of us were in a good mood that day, Mrs. Obama.
Each of the eight episodes of Michelle Obama: The Light Podcast will be exclusively on Audible for two weeks. After that, you can check them out wherever you get your podcasts.