The first preliminary hearing in the state retrial of a white former North Charleston, S.C., police officer charged with the shooting death of an unarmed black motorist is scheduled for Monday, and prosecutors in his federal civil rights trial are asking that the the jury pool be limited to the local area.
Michael Slager, 35, is set to be in a downtown Charleston courtroom at 11 a.m. Monday as attorneys for the prosecution and defense prepare for his retrial on state murder charges in the death of 50-year-old Walter Scott, whom Slager shot in the back as Scott fled on foot from a traffic stop in April 2015.
As the Post and Courier reports, this will be an opportunity for Circuit Judge Clifton Newman to hear any concerns from both sides on the new trial date of March 1.
Slager's first monthlong trial in Scott's shooting death ended in December with a hung jury; Newman declared a mistrial, and the prosecution vowed to try him again.
Slager is also scheduled to appear May 1 for a separate federal civil rights trial in U.S. District Court, and as the Post and Courier notes, whether that trial actually happens could depend on the outcome of the state retrial.
G/O Media may get a commission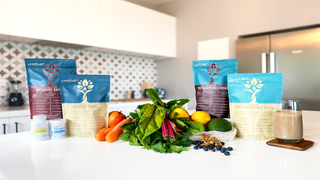 Defense attorneys for Slager asked that the federal jury be pulled from a statewide pool as opposed to a local jury, citing the extensive news-media coverage of the shooting and the cellphone video of it. Federal prosecutors argue that attention to the killing hasn't been limited to the local area.
"There has been extensive statewide and national coverage," government attorneys Eric Klumb and Jared Fishman wrote. "There is no evidence to suggest that the extent of publicity in the Charleston and Beaufort area exceeds that in the remaining areas of our state."
U.S. District Judge David Norton has not made a ruling on the matter.
In the federal case, Slager is charged with violating civil rights under the color of law, obstructing justice and using a firearm in a violent crime.
Both the state case and the federal case carry a maximum sentence of life in prison.
Read more at the Post and Courier.