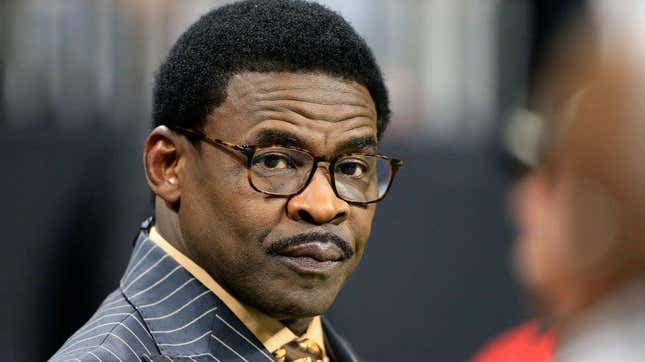 While the events that occurred during the 2023 Super Bowl weekend are in the rearview mirror for nearly everybody that attended, the consequences of that weekend are still lingering for former Dallas Cowboys great Michael Irvin.
In the days leading up to Super Bowl Sunday, Michael Irvin was pulled from ESPN and NFL Network's 2023 Super Bowl coverage after a female employee filed a complaint about his behavior during an interaction in the lobby of a Marriot hotel in Glendale, Ariz., where Irving was staying during the Super Bowl.
In response, the Pro Football Hall of Famer did not go down easy. Instead, he filed a $100 million defamation lawsuit against the mystery woman who accused him of misconduct during their brief interaction in the hotel lobby. Also in the lawsuit, "Playmaker" accused Marriott of devising "a plan to turn him into the next victim of 'cancel culture' over something he says never happened."
Now, after weeks of silence from both sides of the lawsuit, Marriott International has requested that a federal judge in Texas dismiss Irvin's lawsuit against the hotel chain entirely, or move the case to Arizona, where the interaction occurred.
More from the Dallas Morning News:
According to court documents obtained by The Dallas Morning News, Marriott asked District Judge Amos Mazzant III to dismiss Irvin's lawsuit for a lack of personal jurisdiction. Marriott, in documents filed in the Eastern District of Texas, argues Irvin "concedes that none of the facts and circumstances giving rise to his claims occurred in Texas."
G/O Media may get a commission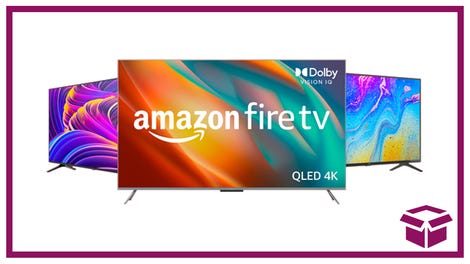 Ooh. stunning.
New Amazon Fire TVs
Marriott further claimed that they do not own the hotel where the interaction occurred, saying that they operate, or license thousands of properties, but only own a few of them, not including the one in Glendale.
Furthermore, why would Irvin file the lawsuit in Texas if both sides concede that the interaction occurred in Arizona?
In any case, it's still not clear what the exact nature of the mystery woman's complaint is. Did Irvin say something inappropriate? Did he touch her when she asked not to? What exactly happened?
According to the Dallas Morning News, the motion filed by the hotel chain says that Irvin claims the female employee told hotel management that he made "harassing and innappriate comments." On the other hand, Irvin says he shook her hand and walked to his room alone. That's it.
No claims of unwanted touching were made. As a result, any surveillance footage that could be used in the suit is likely to be irrelevant, since it likely won't include any audio.