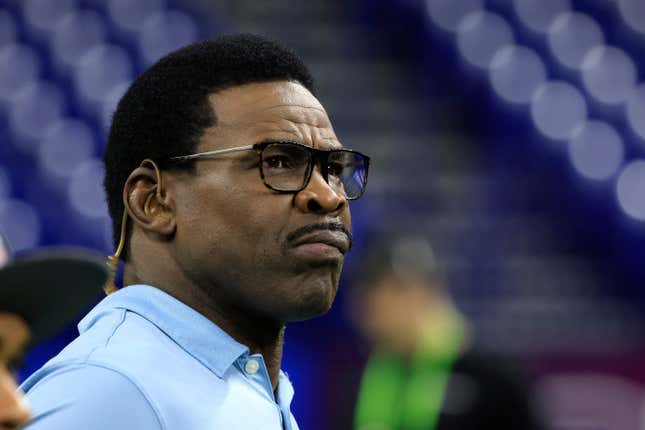 In the wake of being pulled from ESPN and NFL Network's 2023 Super Bowl coverage, Michael Irvin is not quietly standing back and letting the news cycle run its course. According to TMZ, on Thursday, the Pro Football Hall of Famer filed a lawsuit against the woman who accused him of misconduct during a short interaction in a hotel lobby. Irvin is accusing the hotel where he stayed in Glendale, Ariz. of devising "a plan to turn him into the next victim of 'cancel culture' over something he says never happened."

Stephen A. Smith's NFL Playoffs Predictions
"Rash and thoughtless actions can have severe consequences," the lawsuit reads. "Marriott [parent company of Renaissance Hotels] apparently did not appreciate these simple truths when, in a rush to judgment, its employees and management inaccurately and inflammatorily accused Mr. Irvin of misconduct to the National Football League."
On Wednesday, NFL Network announced that Irvin would no longer be a part of its Super Bowl LVII coverage after a woman filed a complaint about him following an interaction in the hotel lobby on Sunday.
The lawsuit goes on to describe how Irvin provided witnesses who confirmed that he and the woman, identified as "Jane Doe," "casually exchanged pleasantries" before he "shook her hand, and went to his room alone." It also states that "the Renaissance refused to listen" to his witnesses.
G/O Media may get a commission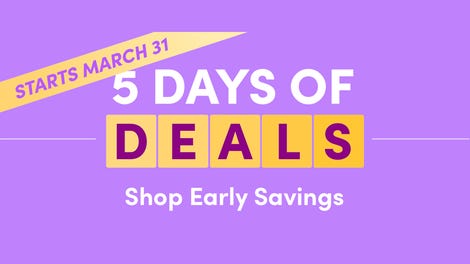 Sale sale sale
Early Savings - Wayfair's Five Days of Deals
In the suit, the former Dallas Cowboys wide receiver also alleges that the hotel manager reported the interaction to the NFL "with the intention of damaging that relationship and canceling [Irvin]."
He is suing for more than $100 million, with Irvin's attorney, Levi McCathern, saying "his client's reputation has not only been damaged but he's also lost out on money—canceled appearances—as a result of the false allegations.
"It is clear Michael is the latest victim of our cancel culture where all it takes is an accusation to ruin a person's life," McCathern told TMZ. "Michael looks forward to clearing his name in court and hopes the Court of public opinion will see the truth come out as well."
Irvin is going to need more than his word to fight these accusations. As previously reported by The Root, he told the Dallas Morning News that the 45-second conversation happened after he joined a friend for dinner and drinks, so he doesn't have a clear recollection of the interaction.
"I don't really recall that conversation, to tell you the truth," Irvin said. "We were out drinking. It was just a friendly conversation. 'What's up?' I don't even know…I am totally perplexed."
Since this happened in public, it's possible there's video footage of the encounter—either from hotel security or other guests' cell phones. This situation will likely only get uglier as more details are revealed and Irvin using the words "cancel culture" will only fan the social media flames, which doesn't help anyone.