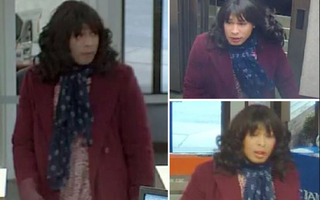 Police have arrested a 33-year-old Michigan man and charged him with bank robbery after he reportedly dressed up as a woman and robbed a bank.
According to the Detroit Free Press, around 9:20 a.m. April 4, a man dressed as a woman entered a PNC Bank in Genoa Township, Mich., and announced the robbery. The "woman" flashed a handgun and showed workers what appeared to be a bomb before making off with an unknown amount of cash in a blue Ford Mustang, authorities say. 
Police executed search warrants after receiving information about possible locations for the money and a suspect. On Thursday police arrested Dewayne Ali Jr. He was arraigned Friday "on five counts of armed robbery and four counts each of bank robbery and unlawful imprisonment," the Free Press reports.
The Free Press notes that Ali was being held in the Livingston County Jail on a $1.5 million bond.
Read more at the Detroit Free Press.