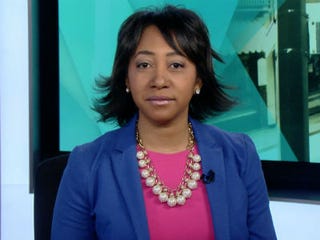 The NAACP's board of directors voted Saturday to support marriage equality. Aisha Moodie-Mills, adviser for LGBT policy and racial justice at the Center for American Progress, weighed in on the historic development on Sunday's episode of Melissa Harris Perry on MSNBC, praising the NAACP's stance that, as she put it, "Civil rights are not just for the black community. All Americans, including gay and transgender folks, deserve civil rights."
Harris-Perry pointed out that this proclamation ends NAACP chapter-by-chapter inconsistency on the issue and wondered whether lesbian, gay, bisexual and transgender organizations would, in return, take a stance against new voter-ID laws and similar issues that affect communities of color.
Listen to their discussion here.
Visit msnbc.com for breaking news, world news, and news about the economy
Read more at MSNBC.