A Cleveland man is grieving after police killed his mentally ill sister outside her family's home, Cleveland.com reports.
Tanesha Anderson, who reportedly suffered from bipolar disorder and schizophrenia, was declared dead at a clinic Thursday, two hours after a dispute with officers, during which they allegedly slammed her to the pavement outside her house.
"They killed my sister," her older brother, Joell Anderson, told the news site. "I watched it."
According to the report, a family member called officers to the home, reporting that the 37-year-old woman was disturbing the peace. Officers spoke to Tanesha Anderson and family members, and they reportedly agreed that she should be evaluated at a medical center. What happened next, however, is where the familly's account of events and the police account diverge.
According to police, Anderson began to resist while she was being taken to a police car.
G/O Media may get a commission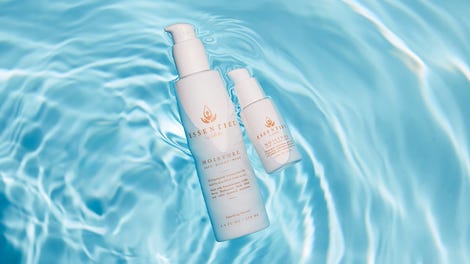 20% off
Essentiel by Adele
"The woman began to kick at officers," police spokesman Sgt. Ali Pillow said in a release. "A short time later, the woman stopped struggling and appeared to go limp. Officers found a faint pulse on the victim and immediately called EMS."
But Joell Anderson told a very different story, according to Cleveland.com, adding that his sister was "more a danger to herself than others."
Tanesha Anderson, her brother claims, sat herself in the squad car but became nervous about being in the enclosed space and tried to get out. Police began to struggle to keep her in the vehicle before an officer drew a Taser. Joell Anderson said he pleaded with the officer not to deploy the weapon.
Tanesha Anderson began calling for her brother and mother while officers tried to subdue her by allegedly pressing her head down repeatedly to get her into the car, the news site notes. After several failed attempts, Joell Anderson claims, one officer forced her to the pavement with his knee in the woman's back as he handcuffed her.
She reportedly never moved again after that moment and remained on the pavement for about 20 minutes before an ambulance arrived, with male officers declining to touch her until a female officer arrived on the scene.
Joell Anderson said that his sister's dress had been lifted above her waist when she was taken down and that he had to cover her with his jacket.
"She was outgoing, silly, always joking," he told Cleveland.com. "She just wasn't doing very well that day."
Read more at Cleveland.com.