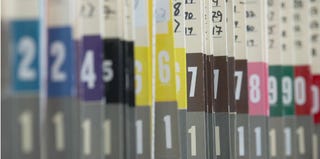 While public figures from President Obama to Beyoncé push for stricter gun control laws after the tragic Newtown, Conn., shooting, national gun sales have jumped. But if a firearm dealer attempts to get more information about a potential owner, those details may prove hard to find, according to reports.
This gun buying boom is happening just as Mayors Against Illegal Guns, an advocacy group headed by Michael Bloomberg, found that millions of mental health records are missing from the national database that gun dealers use to run background checks on their buyers.

States were first required to submit these records to the database in the 1990's. But in 1997, the Supreme Court ruled that adding cases to the information bank was optional. Mayors Against Illegal Guns said that 19 states had fewer than 100 records filed.
Read more at Gawker.