Instead of working on the three pillars (well-being, social media use, and opioid abuse) that make up her grammatically incorrect campaign, first lady Melania Trump is using her White House muscle to publicly call for the firing of deputy national security adviser Mira Ricardel.
Who is Ricardel? Who knows. But she's apparently beefing with Melania hard enough that the Mrs. "Be Best" sent her goons to handle that.
"It is the position of the Office of the First Lady that (Ricardel) no longer deserves the honor of serving in this White House," the first lady's communications director Stephanie Grisham said in a statement on Tuesday, CNN reports.
This is the White House equivalent of the lunch lady's chief of staff noting that Vice President Mike Pence can no longer dine in the executive dining hall because he doesn't chew with his mouth closed. It's a statement and yes it is an official statement but the first lady can't call for someone's job. Yes, the first lady can embarrass herself and Ricardel by calling for her ouster but in the end, she doesn't really hold that kind of weight. Maybe the play here is to put pressure on her husband to fire her, but either way, the first lady has spoken and ... it still doesn't really mean anything.
According to CNN, Ricardel has been on the job for about seven months and it was initially reported by the Wall Street Journal that Ricardel was fired and escorted off the White House grounds, but CNN claims that she's still in her post.
G/O Media may get a commission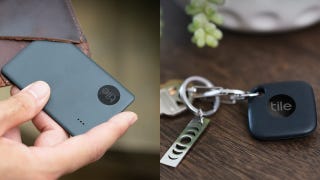 Up to 35% off
Tile Item Trackers
Apparently, Ricardel rubbed some members of the first lady's staff the wrong way during her trip to Africa, where Ricardel kicked up dust over seating on the plane and use of National Security Council resources.
"A White House official accused Ricardel of being dishonest about the feud and subsequently leaking stories to try to cover her behavior," CNN reports.
CNN reports:
And before her spat with the East Wing, Ricardel butted heads repeatedly with Defense Secretary Jim Mattis, a rivalry that was well-known within the Trump administration. Her disputes with Mattis preceded her time as deputy national security adviser, going back to the presidential transition when Ricardel sought to block Mattis from hiring certain people who had been critical of Trump or were viewed as insufficiently loyal to Trump.

Tensions have also been rising between Ricardel and chief of staff John Kelly and his deputy Zach Fuentes in recent weeks, according to people familiar with the matter. Kelly and Fuentes believe Ricardel was leaking negative stories about them to the press, the people said.

The dispute made it difficult for Ricardel to land in a top post in the Trump administration, though she was ultimately tapped for the position of undersecretary of commerce for export administration. Ricardel then joined the National Security Council as Bolton's deputy in April after he was named national security adviser.

Ricardel has been key to Bolton's efforts to restructure the National Security Council and to help Bolton secure his place as an influential adviser to the President on all foreign policy matters.
The Real White Housewives of Washington airs every day on all the channels. All of them.