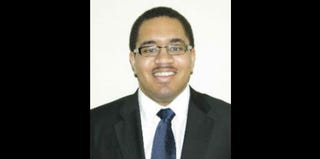 At 22 Cortlan Wickliff, who was featured on The Root's Young Futurists 2012 list, will become the youngest African American ever to graduate from Harvard Law School. That might sound like a major accomplishment to some, but for this bright scholar, it's just a part of his master plan, according to the Boston Globe:
Wickliff initially wanted to be a doctor, but not being a fan of blood, he opted to build the devices that help doctors do their work. His resolve strengthened at 10 when his ­father died of a heart attack in a Texas town without a hospital

"That's when I started learning about point-of-care devices, which are basically medical ­devices that are portable so a doctor can be anywhere," he said. "Those are the types of ­devices I'm going to try and start my company with."

Wickliff shared his dream with his mother, and they hatched a plan, deciding he would need an engineering ­degree; a business or law ­degree ("Because if you're going to own a business, you either need a business degree or a law degree," he said); and a PhD, which he will begin pursuing this fall at Texas A&M University, his mother's alma mater. 
Wickliff is used to being the first of his kind. At 19 he graduated with a degree in bioengineering from Rice University, becoming the school's youngest black male ever to earn a degree in that field.
Read more at the Boston Globe.