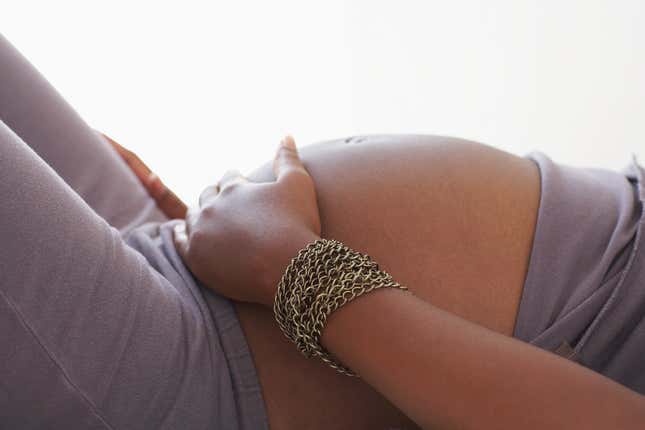 Two lines on a pregnancy test.

If you or your partner has seen that life-changing result, you never forget it. You remember where you were, what you were thinking, and who you planned to tell first. Many of us have felt joy, relief, or excitement about the pregnancy journey to come.
Women's Pain Is Often Ignored By Gender and Racially-Biased Doctors
But for too many that joy can turn to fear.
Black women are almost three times as likely to die from pregnancy-related causes than white women. And the numbers are getting worse.
In 2021, President Biden signed the first proclamation, officially designating "Black Maternal Health Week" as a moment for Americans to reckon with the brutal fact that Black women continue to experience significantly worse maternal health outcomes than their white counterparts.
It's a long overdue recognition of the systemic racism and disparities that have permeated our health care system for generations. But increased attention alone doesn't lead to progress, as Black women continue to suffer greater barriers to accessing quality health care and worse outcomes — from increased risk of maternal mortality to higher rates of chronic conditions like heart disease and diabetes, and oral health issues.
We can and must do better.
The Numbers Are Trending in the Wrong Direction
A recent report from CareQuest Institute for Oral Health shows that the maternal health crisis is actually worsening. In 2020, 861 pregnant individuals died of maternal causes in the US, an increase from 754 women in 2019. Black and American Indian/Alaska Native women are 2.9 and 2.5 times more likely, respectively, to die from pregnancy-related causes than non-Hispanic white women. Additionally, US infants born to Black and Native American mothers are 62% more likely to be born preterm than those born to white women.
Poor oral health during pregnancy has been directly linked to adverse birth outcomes including preeclampsia, preterm birth, and low birth weight deliveries. Preeclampsia and other hypertensive disorders are extremely serious, responsible for 15% of maternal mortality.
Education and Socioeconomic Disparities Aren't The Only Issue
While many studies focus on inequities in access to quality education and health care as root causes of these disparities, the fact is that differences in preterm birth rates still exist among Black women with high levels of education and high socioeconomic status, pointing to the impact of systemic racism in the health care system itself. Consider the many physical, psychological, and social stressors experienced by Black women daily, and the association of this environmentally induced stress with preterm labor. Implicit biases towards black women also contribute to the alarmingly high rates of Black maternal deaths.
It's clear that bold action is needed to address the root causes of such preventable, negative maternal health outcomes suffered by Black women. One important step to help solve the problem? Expanding Medicaid.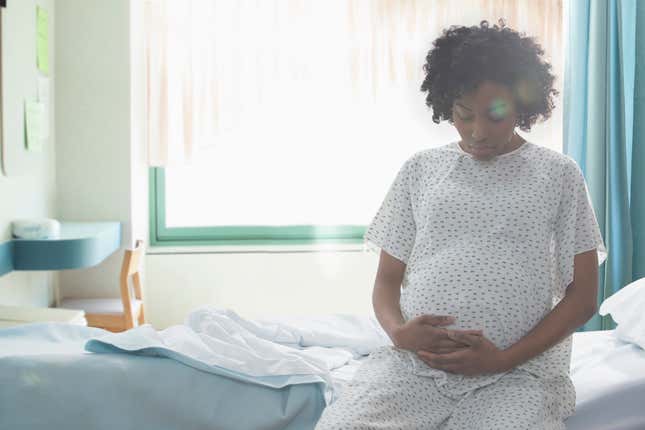 Expanding Medicaid Coverage Can Help  
Today, one in five Americans is enrolled in Medicaid. The program covers more than 80 million people nationwide and pays for nearly half of all births across the country.
However, Medicaid benefits for pregnant people vary widely by state and in many cases, Medicaid coverage may extend only 60 days postpartum, even though 50 percent of maternal deaths occur up to a year after giving birth. Expanding the breadth and duration of maternal health care covered by Medicaid — especially preventive care including oral health care — is an essential part of the fight to improve health outcomes for mothers and children.
The good news is we have seen some incremental progress in this area. To help improve maternal health and coverage stability, a provision in the American Rescue Plan Act of 2021 gave states the option to extend Medicaid postpartum coverage to 12 months. This new option took effect on April 1, 2022, and is available to states for five years. As of now, more than 30 states have taken advantage of this option, with a few more planning to take action. But some have taken no action at all to extend this coverage.
Going forward, all states should extend postpartum coverage from 60 days to at least 12 months and should make this a permanent benefit. This would reduce lapses in insurance coverage, improve health equity and reduce racial and ethnic disparities in birth outcomes. Each state should also provide extensive Medicaid dental benefits to all adults, and Congress should make this a permanent part of the Medicaid program and establish a baseline of covered services for all states.
Culturally Competent Health Care is Critical
Improving Medicaid is a critically important step, but it's just one piece of a much larger effort as we move toward a health care system that meets the needs of every person. Building a system that is more accessible and equitable also means making meaningful investments to support culturally competent health care, supporting efforts to integrate oral health into overall health, and increasing representation among health care providers in our communities.
A safe and healthy pregnancy should be a fundamental right, not a privilege. But getting there will require treating Black maternal health with the urgency it requires—all year long—and demanding policies that we know will make a difference.
If we do, we will deliver more than a week's worth of empty words. We will save lives.
—
Myechia Minter-Jordan, CEO and President, CareQuest Institute for Oral Health