Washington, D.C., Mayor Muriel E. Bowser announced Friday that the city will create a series of new initiatives including a task force to assist in finding missing children and teens in the District.

The mayor's message comes days after a heated town hall meeting about the city's missing teens—primarily black and Latinx girls—as well as a flurry of national media attention.
The Washington Post reports that Bowser will increase the number of police officers assigned to find missing children and establish a task force to determine what social services teenagers who run away need. The city would also allocate more money to those organizations that work with vulnerable teens. The mayor says there are also plans to update a city website to include more information about each missing child.

Bowser said that the goal is to ensure that the onus doesn't fall entirely on the Police Department.
G/O Media may get a commission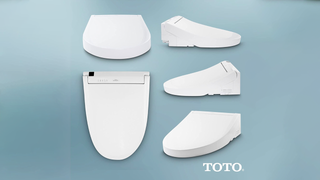 44% off
Toto Washlet Electronic Bidet Toilet Seat
The mayor's office also doubled down on the notion that the majority of the teens are runaways and not necessarily being kidnapped or abducted, which would trigger the ubiquitous Amber Alerts that are not being used with the missing D.C. teens.
"Oftentimes, these girls are repeat runaways," said Kevin Harris, a spokesman for the mayor. "So if we really want to help solve this problem and bring down the numbers, we have to break the cycle of young people, especially young girls, who repeatedly run away from home."
Yet an advocate who works with homeless youths says that even if children run away and stay on couches with those they know, they are still vulnerable to abuse.
"There's a view out there that this is a friendly kind of situation," says Deborah Shore, founder of the Sasha Bruce Youth Network. "But there are people who prey on young people. We have just seen and heard from so many young people that these arrangements are not friendly. They require some kind of payment, and often it's for some kind of sexual favor."
D.C. police have stated that the number of teens missing has not increased, but more of the public is aware of them because the department began tweeting out the name and photo of those cases that are deemed "critical" (missing children under age 15 and adults over age 65).
"This is what the [social media] policy was intended to do," Harris said. "It was intended to get these teens' faces out there. It was intended to provoke conversation. We don't ever want this to become the norm."
Read more at the Washington Post.