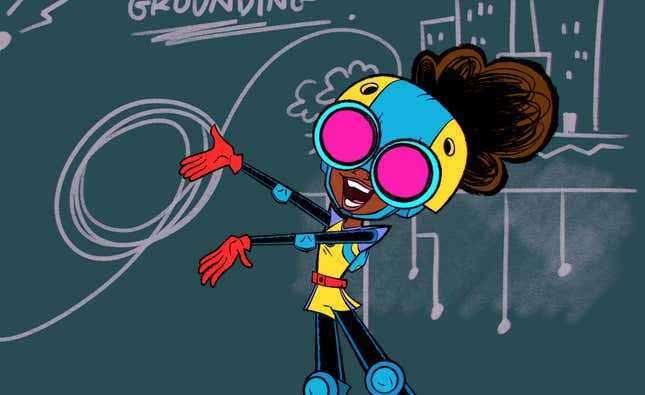 If Shuri is your favorite Marvel Cinematic Universe character, and you need more Black girl geniuses in your life, then the new animated series, Marvel's Moon Girl and Devil Dinosaur, is definitely going to be must watch TV. The show follows 13-year-old science genius Lunella Lafayette as she uses her brilliance to help solve some of her community's problems. When one of her experiments opens a portal to another dimension, a giant red dinosaur comes through, and together they form the superhero team, Moon Girl and Devil Dinosaur.

The importance of animated series like this is often underestimated. Children form their first impressions of the world and their place in it from the books, movies, music and TV shows they watch when they're young. Being introduced to Lunella/Moon Girl offers Black kids a chance to see themselves as heroes whose brains are more important than their brawn. The voice cast and team behind Marvel's Moon Girl and Devil Dinosaur spoke with The Root about being involved with such a fun, influential project.
Lunella is a brilliant engineer, inventor and problem solver. She often uses creative means to repurpose her environment and the tools around her into crime-fighting gadgets. She doesn't have billions of dollars and advanced technology, she only has her ingenuity to rely on. The fact that her genius is her superpower is what drew Diamond White, who plays the titular character in the series, to the role.
"It's cool to play a character whose superpower is her brain because of the representation of that. It's Marvel's first teenage girl who's an African-American superhero in her own series," White told The Root. "So to see a smart little black girl running around changing the world is incredible. So I'm just honored to be voicing his character."
There's something special about the Moon Girl magic of this show. She's trying to navigate all the usual pre-teen chaos, while also saving her community from problems caused by villains, as well as, modern issues like gentrification and lack of resources. For legendary actress Alfre Woodard, it's the focus on Lunella's community that makes the project extraordinary.
G/O Media may get a commission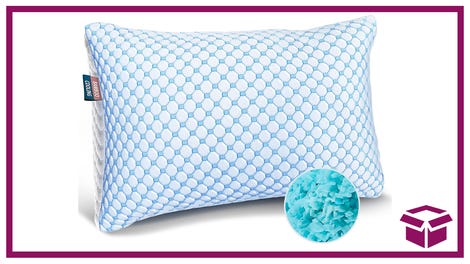 23% off
Nestl Cooling Pillow - Queen Size
"I just love the fact that she's smart. She's the smartest person in the Marvel universe. She's just powerful. She's just chased out of the portal with a dinosaur, a devil dinosaur with her. And she thinks of what to do with him," Woodard said. "They're cleaning up the Lower East Side. I love the fact that we're celebrating the Lower East Side. The part of it back in the day when everybody was on the stoop and…it was a kind of place where you could smell different types of cuisines. That's exactly where we meet Lunella Lafayette and that's where she puts her power."
As the series makes its debut on Disney+, Moon Girl has joined other Marvel heroes at Disney's California Adventure at Disneyland Resort. The character is brought to life in a picture perfect way, appearing as though she stepped right out of the cartoon. It's a special moment for the team, who have been working on the series for a while.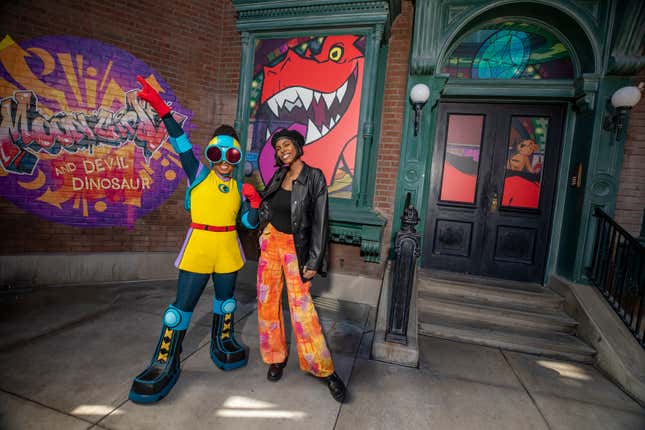 "We feel like we're in a comic book come to life right now, which is literally a dream come true for all of us," producer Pilar Flynn told The Root. "We've been watching her on our screens for almost four years and we've been in our little bubble creating her. Now to see her shared with the world and see smiles on people's faces, watch people dancing to her music. It's just been so invigorating, inspiring and exciting. I can't wait for the rest of the world to see more of it."

"It's absolutely incredible. When we were designing the character we looked at the helmet, we wanted to make sure that it was bright and colorful," executive producer Steve Loter said. "One thing that's great about Lunella is she doesn't really have the Tony Stark fortune to fall back on. So she's really creative and she gets stuff from the lost and found. She puts it all together and it just turns into something absolutely incredible."
Marvel's Moon Girl and Devil Dinosaur airs new episodes every Saturday on Disney Channel and is available to stream on Disney+.