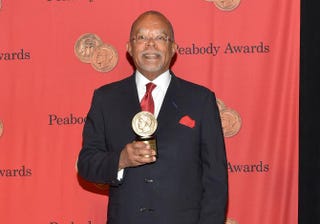 PBS is making its mark at the Emmy Awards, with 43 nominations for 13 programs, the Los Angeles Times reports.
Editor-in-Chief of The Root Henry Louis "Skip" Gates Jr.'s documentary series The African Americans: Many Rivers to Cross was nominated, as were documentaries such as The Central Park Five and Defiant Requiem: Voices of Resistance and the series Frontline, American Experience, Independent Lens and POV.
Many Rivers to Cross, which premiered in 2013, details the journey African Americans have made in this country from the origins of slavery right up to the nation's first black president, touching on social, political and religious dynamics.  
According to the Times, CBS' 60 Minutes snatched 27 nominations, the most nominations for a single program.
Read more at the Los Angeles Times.
Like The Root on Facebook. Follow us on Twitter.