A New York City man said that he has become an outcast in his own neighborhood and even online after being accused in a fatal shooting in the city's Brooklyn borough.

The issue is that although police publicly accused Tyrell Rozzell in the slaying, they apparently never bothered to publicly clear his name.
According to the New York Daily News, Rozzell has since filed a lawsuit against Chief of Detectives Robert Boyce and the city because of Boyce's actions.
The report notes that on Dec. 5, Boyce held a press conference, accusing Rozzell and another man, identified as Frederick Coleman, of being responsible for the death of Salaya Figueroa. A wanted poster of the two men was released to the media.
"[Figueroa] was an unintended victim in this," Boyce said at the news conference. "They were aiming for someone else. We've identified these two individuals as the shooters."
G/O Media may get a commission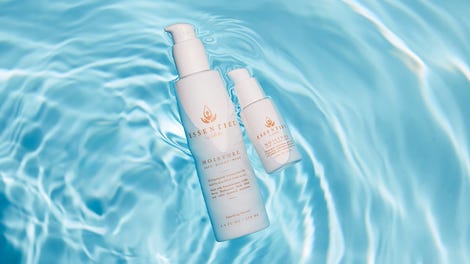 20% off
Essentiel by Adele
When Rozzell saw the news and heard he was a suspect, he immediately hired a lawyer and made plans to surrender to the cops so that he could clear his name, the lawsuit, filed Tuesday in Supreme Court in Brooklyn, notes.
However, when Rozzell's lawyer called to arrange a date for his client to surrender, detectives cheerily told him that Rozzell had been ruled out as one of the suspects. Still wary, Rozzell, 27, went down to the 75th Precinct stationhouse to make sure, and he was told he was free to go.
Too bad the public was never notified about that particular note, despite Rozzell's concern for his own safety.
"That's when I said, 'What about the whole thing with the wanted poster, because that's everywhere now? That could ruin my life. I'm not safe where I live,'" Rozzell recalled telling the officer.
The lawsuit claims that because of this carelessness, Figueroa's family and friends still believe that Rozzell is linked to the case, making it impossible for Rozzell to return to the apartment he shared with his mother in the Pink Houses in the East New York section of Brooklyn, where Figueroa's family also lives.
Coleman, the other man mentioned as a suspect, was eventually arrested and charged with murder in Figueroa's death.
The 27-year-old woman was shot Nov. 30 outside a building near the Pink Houses. Rozzell acknowledges that he was with Coleman the night of the shooting, but in court filings insists that neither of them fired a weapon.
Rozzell says that the fallout has also been bad for his social and work life. When you Google Rozzell's name, the top result is a story about Boyce claiming that Rozzell is a wanted man who is to be considered armed and dangerous, the Daily News notes.
Rozzell, who is responsible for inspecting day care centers for the city's Administration for Children's Services, said that he was suspended from his job for two months without pay after the press conference because the day cares weren't comfortable having him around.
"You Google your name and the first thing you see is you're wanted for murder," his lawyer, Alexis Padilla, said. "How well do you think you are going to do on Tinder?"
The city's Law Department said that it would look into the complaint.
Read more at the New York Daily News.