The man convicted of second-degree murder for shooting at George Zimmerman during a 2015 road rage incident has been sentenced to 20 years in prison, WFTV reports.
According to the report, Matthew Apperson's wife, Lisa, and his mother both argued that the trial was unfair, with Lisa Apperson complaining about how her husband was painted by the media. She also accused witnesses of lying at her husband's trial, calling "the amount of perjury" disturbing.
Back in September, a jury found Matthew Apperson guilty of attempted second-degree murder for shooting into an occupied vehicle, as well as of aggravated assault with a firearm.
Zimmerman, who was acquitted for the 2012 killing of Trayvon Martin, claimed that Apperson shot at him unprovoked. Apperson insisted that he shot in self-defense.
As WFTV notes, it was Zimmerman's notoriety from Trayvon's case that reportedly made Apperson concerned for his safety during the encounter with Zimmerman months before the shooting. Zimmerman, Apperson said, pulled up next to him as he was driving and threatened to shoot.
G/O Media may get a commission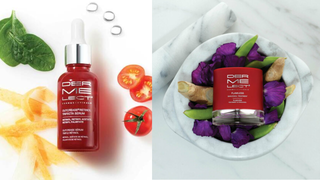 Save $19
Retinol Renewal Kit
"I said, 'What are you going to do? Shoot me like you did that little kid?'" Apperson testified.
Apperson testified that after a brief exchange, Zimmerman responded: "He said, 'By the way, I am going to kill you. I'm going to shoot you just like I shot Trayvon.'"
Apperson said that he pulled into a gas station to call 911 and Zimmerman followed him, "blocking [him] in" a parking space.
"I got, frankly, a nut job following me and threatening to shoot me," Apperson said during the September 2014 911 call, which was played in court.
Months after, in May 2015, the two had an encounter again on the road. Apperson acknowledged that he grabbed his gun before seeing Zimmerman pull out his own gun at that time.
"When you picked up your gun, there was no imminent threat of bodily [harm] against you, correct?" Apperson's attorney asked.
"Correct," Apperson responded.
Defense attorney Michael LaFay questioned if Apperson thought that Zimmerman was going to pull the trigger.
"I knew he was dangerous," he said. "I knew he was capable of carrying out the threats he made. I was scared to death. I thought I was going to get shot dead right there."
However, prosecutors argued that Apperson was not really defending himself at the time of the shooting.
"There is nothing that Mr. Apperson did in his encounter with George Zimmerman on May 11, 2015, along Lake Mary Boulevard that was reasonable, prudent or cautious," he said.
According to the New York Daily News, 20 years is Florida's mandatory minimum sentence for shooting at another person with a firearm.
Read more at WFTV and the New York Daily News.