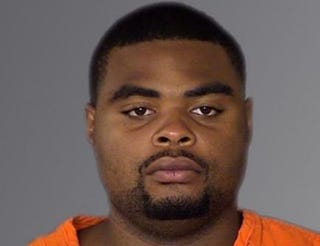 "I feel like killing someone."
That is what 21-year-old Michael Joseph Fobbs allegedly said as he paused, only for a minute, in his brutal beating of a 56-year-old Texas man in a San Antonio Amtrak station, Kens5.com reports.
With those words, he continued the fatal barrage with his fists in front of a crowd at the station. According to the news site, the unsuspecting victim was sitting by himself when Fobbs came up to him and started beating him.
Amtrak security tried to aid the victim, whose name was not released pending notification of his family, but it was too late.
Fobbs was arrested and charged with murder in the Thursday attack. He was being held on a $150,000 bond, Kens5.com reports.
Read more at Kens5.com.