Aaron Young, 24, was arrested Tuesday night after being accused of kidnapping his own children, Fox 40 reports.
Young, who appeared to be very upset about the arrest, said it was all a misunderstanding.
"How could you say I kidnapped my kids when my name is on the birth certificate and everything?" he said.
According to Fox 40, investigators said that Young kidnapped his kids—6-year-old twins Aaron Jr. and Aaerion—from Osceola, Ark., which is why U.S. Marshals were given a warrant to enter the South Sacramento, Calif., home where he was arrested.
After the children's mother died of cancer in October, Young said he wanted to be a better father and raise his kids, Fox 40 reports.
G/O Media may get a commission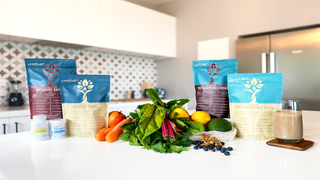 "My best-case scenario is I'm going to get out of here; I'm fighting for my kids no matter what. I've never seen my dad before. I don't know how it feels to have a father," he said. "But I know how it feels to have a child, though. And I know how it feels when somebody is trying to take something you love, and it hurts."
Young told the mother's family in Arkansas that he was going to move the kids to Sacramento with his current girlfriend and youngest daughter, starting the legal process to get custody of the twins and also looking for schools for them, according to the report. That's when he says he found out that the mother's sister wanted custody.
"They try to get me to the courthouse, but I refuse to sign some papers," he said.
Young has several kids across the country and says he has a good relationship with their mothers; however, he doesn't have custody of any of his children and does not pay child support, Fox 40 reports.
The twins are currently in the custody of Sacramento County Child Protective Services, with the agency opening an investigation and planning to interview the children and their family and contact agencies in Arkansas to determine where to place the children.
Read more at Fox 40.