Representation matters. It matters at the ballot box, at the box office, and most importantly, in the boardroom. And as Gucci and any number of fashion brands have discovered, it matters when it comes to the bottom line. After weathering a media firestorm and celebrity-proposed boycott when a sweater eerily resembling blackface hit the shelves, the label, with significant input from collaborator Dapper Dan, vowed to diversify its ranks. In recent months, it has done exactly that, creating a Changemakers Council (of predominantly black advisers), and creating long-overdue leadership roles to help address its blind spots.
On Tuesday, the label announced its biggest hire yet: attorney Rénee Tirado has been hired as the label's first Global Head of Diversity, Equity, and Inclusion, ensuring that the representation Gucci needs to create a more equitable and aware internal environment and public presence is starting from the top down.
"Since 2015, [Gucci creative director] Alessandro [Michele] and I have worked to put culture—self-expression and inclusivity—at the center of what we do," said Gucci president and CEO Marco Bizzarri said in a statement, reports the Hollywood Reporter. "This appointment is a fundamental building block to further our commitment and support the initiatives already in place. As a learning organization, we have challenged ourselves over the last few months to accelerate our vision to develop a strong organization. I am confident that Renée will help us create the meaningful change we want to see not only in our company but in the fashion industry…Renée believes that diversity and equity should be a daily way of being."
But those who might dismiss Tirado's hiring as symbolic would be ignoring her extensive skill and experience. Fashion may be our favorite pastime, but Tirado formerly guided America's favorite pastime to more parity as the chief diversity and inclusion officer at Major League Baseball, with previous stints in similar roles at finance giant AIG and the United States Tennis Association. As Sportsnet reported in 2017, Tirado, who is of Puerto Rican descent, knows well the challenges of access for those in marginalized communities. Raised by a single mother in a Brooklyn housing project, Tirado was encouraged early on to recognize and respect diversity and consider the possibilities that lay outside their low-income neighborhood.
G/O Media may get a commission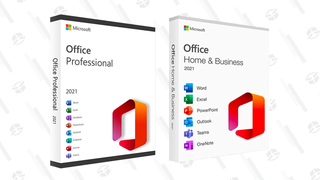 89% off
Microsoft Office Professional 2021 Lifetime License
"The exposure that my mom gave me very early, I think, prepared me for this in a lot of ways," Tirado said of her role at MLB. During her tenure, one of her first initiatives was to create a collective of employee support groups within the office of the baseball commissioner, "each catering to different demographics within the league headquarters, such as female, LGBT or Asian employees," Sportsnet noted.
Tirado also helmed the MLB's Diversity Pipeline Program, in which the main directive was to diversify operations throughout the league, largely through the MLB's Diversity Fellowship Program (DFP), "created by Tirado to provide entry-level opportunities that place candidates on a path toward future leadership positions in front offices," wrote Sportsnet.
"The whole purpose of the program is to give non-traditional talent—for lack of a better word to describe them—a stage where they can showcase their skills in front of audiences that have traditionally not looked at them as an option," Tirado told the outlet. "Brilliance comes in all shapes and sizes and genders and orientations. So are you [as a front office] looking for brilliant, or are you just looking for the guy you are comfortable with? If you're looking for brilliant, I can find you brilliant. If you're just looking for the guy you are comfortable with, then you don't need me."
Her role at Gucci will give Tirado the opportunity to bring that same energy to one of the most revered labels in luxury fashion, helping Gucci cement its legacy as a creative force by expanding its ranks to include different, and arguably fresher perspectives. Among her many responsibilities within Gucci, Tirado will join the advisory board of the company's gender equity initiative, Chime for Change, as well as the aforementioned Changemakers Council, which oversees the distribution of a $5 million fund intended to support communities of color and several scholarships offered to prospective talents from those communities.
"I am in the business of making human connections that start with the foundation of inclusivity, respect, and diversity to ensure Gucci remains culturally relevant and economically competitive," Tirado said in a statement, THR reports. "I am honored to join a company that puts these non-negotiable values at the forefront of their business model, not as a 'nice to have' but as a key component of its business strategy."