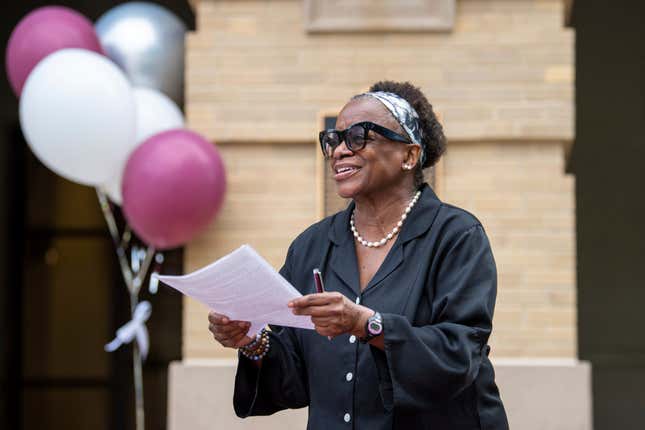 Texas A&M University is shelling out a hefty sum of cash to a veteran Black journalist and professor. On August 3, the school announced its agreement to pay a $1 million settlement to Kathleen McElroy after reducing an offer it made her for a tenured position.

Tackling A Black Maternal Health Crisis & Embracing Reproductive Justice | The Root Institute
McElroy received a signed offer letter from the university – at a public ceremony – for a tenured position as a director in the journalism program. However, soon after the festivities were over, she received word from José Luis Bermúdez, interim dean of the school's College of Arts and Sciences, that the school was walking back its offer. McElroy ultimately turned down the school's counter offer for a one year position. Bermúdez and Katherine Banks, former Texas A&M president resigned from their positions in the wake of the decision. However, Bermúdez will continue as a professor at the university.
Ms. McElroy's impressive background includes a doctorate from the University of Texas' School of Journalism and editing positions at The New York Times. But Texas A&M ultimately made their decision after succumbing to pressure from from conservatives who criticized her work in Diversity Equity and Inclusion (DEI).
After investigating the matter, Texas A&M explained the decision reduce McElroy's offer, by saying "certain procedures were not followed." They concluded that race and gender were not a factor in their decision. The school's administration said in a statement that it "has learned from its mistakes and will strive to ensure similar mistakes are not repeated in the future."
But while Texas A&M went low, Ms. McElroy went high saying in a statement, "Texas A&M University remains in my heart despite the events of the past month." She added that she hopes the settlement "will reinforce A&M's allegiance to excellence in higher education and its commitment to academic freedom and journalism."