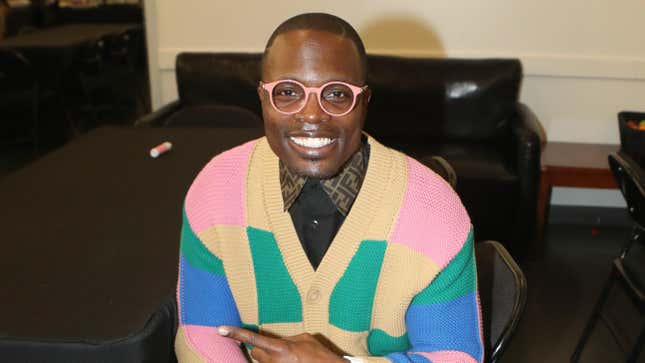 Brooklyn Bishop Lamor Whitehead always manages to find himself in the middle of some sort of scandal. Now the infamous personality is being accused of concocting a "straw donor scheme" as part of his unsuccessful 2021 campaign to succeed Mayor Eric Adams as Brooklyn's borough president.
Loudmouth & MSNBC's Rev. Al Sharpton Plays That's So Random
Whitehead is currently facing criminal charges for alleged extortion, scamming a retired parishioner, falsifying bank documents and lying to the FBI. The latest revelation is courtesy of a letter submitted in Manhattan Federal Court on Tuesday by prosecutors from U.S. Attorney Damian Williams' office.
In the filing, federal prosecutors stated that there is "ample" evidence of the fraudulent plan and also said they obtained a warrant from a judge on Oct. 6, 2022 to search Whitehead's electronic devices for proof of it.
The scheme involves numerous donations to his 2021 campaign for Brooklyn borough president, the feds claim. Prosecutors believe that Whitehead had "falsely report[ed]" to the city's Campaign Finance Board that the donations in question came from other people. The filing states: "In truth, Whitehead had funded the donations himself."
Whitehead declared that he had multiple donors instead of reporting that the campaign money came from his own funds. This means that the bishop, the feds said, made the campaign eligible for public matching funds it wasn't due. Prosecutors stated that Whitehead's plan was as an attempt "to defraud the New York City Campaign Finance Board and steal funds from the city."
Whitehead publicly denied any wrongdoing, telling The Daily News ""I don't know what they're talking about." The finance filings stated Whitehead raised $57,518 for his failed 2021 campaign to become Brooklyn's borough president.
Whitehead's team allegedly reported to the Campaign Finance Board that $21,836 of those donations were eligible for public matching funds. The bishop is currently free on a $500,000 bond.