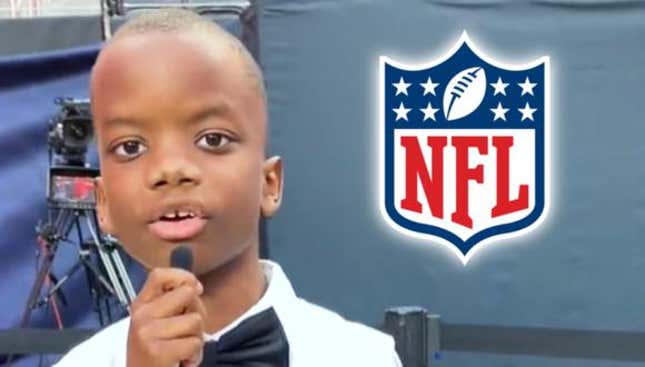 Jeremiah Fennell continues to capture audiences with his sheer brilliance and impressive journalism skills. In January, the Raiders shared a video on the team's official Twitter account of the 10-year-old interviewing Davante Adams.
A month later, Fennell appeared on the "Jennifer Hudson Show" sporting a light blue tie and matching blue collared shirt. He told Hudson that his interest in sports reporting came from his inability to participate in sporting activities.
"It all started when I was 4 years old because I was told through my parents that I might not be able to play contact sports because I have a brain defect and detached shoulder bone," he explained to the talk show host.
"That's what started it, but what's really driving me is because I want to make my parents proud at a young age because my mom very much has health issues and my dad is a senior citizen," Fennell continued. "Most kids think that their parents are going to last forever - for the rest of their childhood, but when I was 5 years old, mine almost died."
Fennell then said that after not seeing his mother for a month, he "had a long conversation with God." If God brought back his mom, he continued, he would be the "greatest son that I could ever be."
G/O Media may get a commission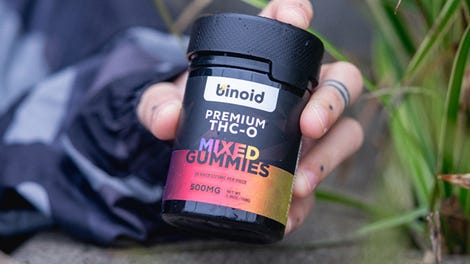 25% Off + Free Shipping
Binoid THC-O Gummies
He also told Hudson that the Las Vegas Raiders were his first NFL game and that they would "have a special place in [his] heart." Fennell then stated: "I knew I always wanted to be in journalism, so I decided that I wanted to commentate on their games."
Days after his cameo on Hudson's show, the Raiders surprised Fennell with a trip to the Super Bowl on Feb. 12. In addition to being a sports broadcaster, Fennell has said that he hopes to be an entrepreneur and investor as well.