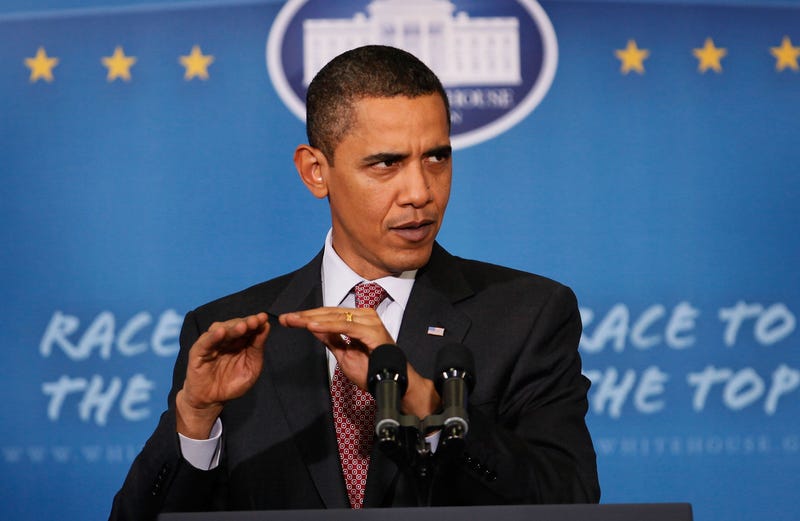 Barack Obama wants kids to be less dumb. From NPR's Morning Edition
The Obama administration will soon be awarding billions of dollars in education grants to help local school districts raise the bar on student achievement. In order to qualify for the money, schools may have to grade not only students, but also teachers.

Speaking at a middle school in Madison, Wis., President Obama said one of the most important factors in students' success is the teacher in the front of their classroom. That's why a system for identifying good teachers is one of the main requirements for schools that want some of the more than $4 billion in challenge grants that the Education Department is preparing to award.