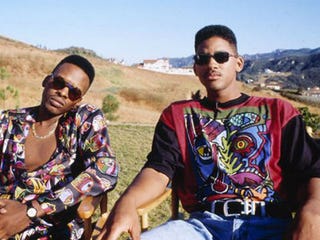 No one ever really forgot about Will Smith and DJ Jazzy Jeff's 1991 hit, "Summertime" (at least not between the months of May and August), but 21 years later, the 43-year-old actor has released an updated remix of the seasonal favorite, available for download — and as an addition to cookout playlists – on Monday. From CNN:
It's "a groove slightly transformed, just a bit of a break from the norm," Smith rhymes over the familiar beat. "Just a little somethin' to break the monotony of all that hard-core dance that it's gotten to be."

TMZ posted about a minute of the reworked hit, which will serve as an intro to "Summertime 3," a forthcoming mixtape from DJ Jazzy Jeff and Mick Boogie.
Listen to it here:
Read more at CNN.