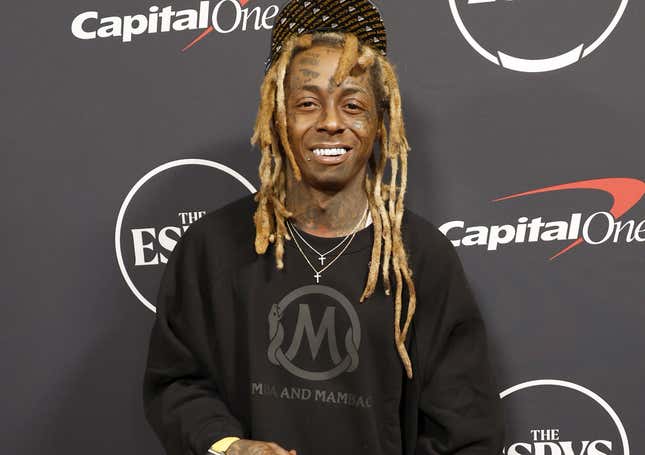 As the entertainment world reckons with the future of AI, at least one major artist isn't worried about competing with computer-generated content. In his Billboard cover interview, rap superstar Lil Wayne made it clear that he's so 'amazing' that no mere machine can do what he does.
Mixtape Docu-Film & The Chi Season 6 Are Our TV Picks This Week
"I'm like, 'Is this AI thing going to be amazing too?' Because I am naturally, organically amazing," Wayne said. "I'm one of a kind. So actually, I would love to see that thing try to duplicate this motherfucker."
Here are some words I never thought I'd say: I agree with Lil Wayne. While these programs are getting more advanced by the day, he has such a unique voice and flow, it would be hard for a computer to replicate it. Obviously, all artists should be worried about AI, as it can lead to images and likenesses being manipulated in ways they never would have agreed to. However, when you look closely at the videos, they still lack heart. A computer hasn't lived the life that Lil Wayne has, so it will never be able to put the same soul and spirit into the music.
When he's not busy trash talking robots, Wayne will spend his time trash talking Skip Bayless. On his show Thursday, the sports host announced that the "A Milli" rapper will make weekly appearances on his Fox Sports 1 debate show, Undisputed. Skip revealed that the Grammy winner will be in one 12-15 minute segment a week, but if "he's rolling," and his schedule permits, he could be in multiple segments.
"He is so deep when it comes to sports. He doesn't yell or scream, but he does get emotional. And you hang on his every word because, trust me, he has thought through every single word," Bayless said. "I like to say that I see things and say things others don't; Wayne is my match. That's why I love him so much. That's why we text so much about sports. We're kindred spirits, but we do see things differently, but very deeply."
Skip is really scrambling to make Undisputed feel relevant without Shannon Sharpe. The crazy part is that while Wayne can't be easily duplicated, you could absolutely make an AI Skip Bayless with very little noticeable difference.