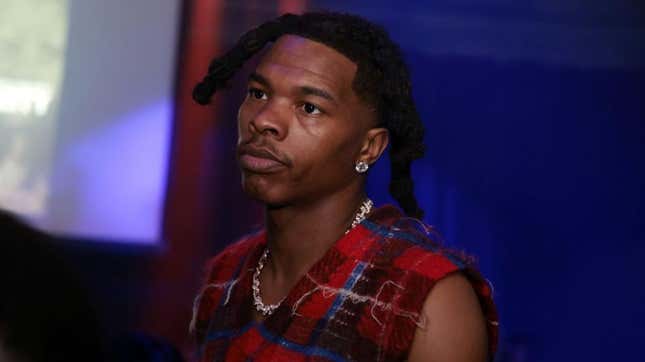 If you're a fan of popular Atlanta rapper Lil Baby, expect fewer opportunities to see him while on his nationwide It's Only Us Tour.
Barack Obama Hosts Working: What We Do All Day, Our TV Pick This Week
If you check Ticketmaster, you'll notice that previously scheduled shows in Phoenix, Sacramento, Salt Lake City, Denver, Pittsburgh, Indianapolis, and Louisville have all been canceled with no explanation whatsoever from Lil Baby, his team, or Ticketmaster.
The only that was left for fans was a message from Ticketmaster that read, "Unfortunately, the Event Organizer has had to cancel your event. No action is required to obtain a refund."
That's it.
While fans of the Atlanta MC in these select cities are frustrated, some are not surprised that dates are being canceled, citing that he's not quite popular enough to do a nationwide arena tour, which is normally reserved for the biggest and most famous artists in the country.
While I think Lil Baby is extremely popular, he's not quite at the level of Drake, Kendrick Lamar, J. Cole, Nicki Minaj, and Lil Wayne in terms of nationwide popularity. But even though his nationwide tour may not be selling out like he wants to, good news is still coming out of this tour.
On Monday, Teyana Taylor announced on social media that the It's Only Me rapper is the latest artist to trust her as a creative director. In an Instagram post, she wrote, "He say "ITS ONLY US" I say IT'S ONLY UP" from here! So let's turn shit up a notch! Go time @lilbaby."
She continued, "Thank you @lilbaby & @qcmceo_p for trusting @theauntiesinc to creative direct & co-produce The #IOU tour! This one will be one for the books fasho!!
Musical direction ✔️choreography ✔️ production ✔️ visual content ✔️ wardrobe ✔️ stage presence ✔️ whew 😅 you def in good hands with one hell of a village & I can't wait for the world to see how much fun we have with this shit!"
If you didn't know, with her The Aunties Production team, Taylor has been helping some of your favorite artists look more confident and polished on stage during live performances including Latto, Summer Walker, and Lola Brooke.
Despite being a talented artist and performer in her own right, Taylor has taken a step back from music in recent years to help other artists improve their own stage presence and assist them with choreography.