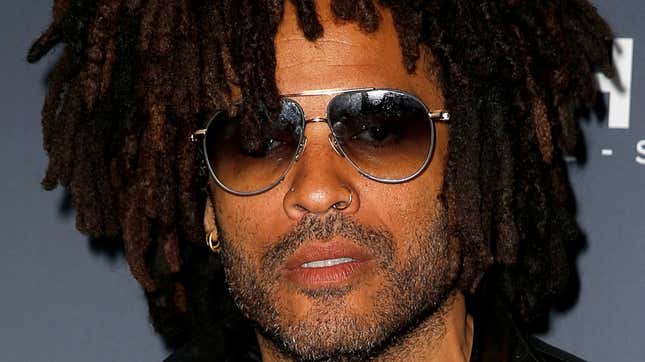 This weekend will mark the unofficial start of summer, also known as Memorial Day weekend. But also happening this weekend is the born day of a man I'd like to deem "walking sex."

Here's How Medicaid Expansion Can Play A Role In Black Maternal Healthcare
That man? Lenny-Motherfucking-Kravitz.
Allow me to also take a moment and continue the hailing of living queen Lisa Bonet (also known as Lilakoi Moon) who managed to bag Lenny and Jason Momoa in the same lifetime.
Girl.
On May 26, the day before we observe Memorial Day in 2019, Lenny will turn a blessed 55 years old. Even though it's his birthday, he decided to gift us with the following treasure:
Um. Hellooooooo nurse.
After wiping the lustful drool from your face, you may wonder about his secrets. How the fuck is he looking like this at middle age?
"I have done nothing to my body or my face," Kravitz told Mr. Porter in a 2017 interview."I just wash it with water. I eat primarily raw, foods that are alive, vibrating, emit energy. I eat off the land in the Bahamas."
I bet some of those raw, alive and raw foods come from unicorns.
Anyway, I think Lenny wanted to share this picture, not only for us to ogle at — because there will be ogling! — but, to also bless our lives in other factors. I believe in my heart that if you stare at this pic for five seconds, then share it to your group chat within 10 minutes:
Your outstanding loans at Navient (street name: Sallie Mae) will abruptly disappear. Maybe Robert F. Smith will have a hand in this magic.
You will always get double snacks when you order one snack out of the vending machine.
Your ankles will never know the idea of "ashy" again.
Birds will stop pooping on your car right after you wash it.
Every time you order a 6-piece wing meal / combo from the chicken shack, you will open the package and realize there are actually 7 wings.
You will always find your size when you order the newest celebrity-endorsed fashion staple.
Your white Air Force Ones will remain white.
Everything you even think about gon' thrive—basically, the opposite of Mistuh's two-finger cursed fate.
Of course, if you don't do this chain mail procedure, you'll be sentenced to five years of bad sex and Candace Owens split ends.