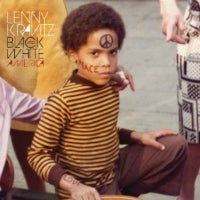 Rock superstar Lenny Kravitz is back with a new album, Black and White America, his ninth studio album, and his first new album in three years. The 16-track album features Kravitz's iconic, raw sound, as well as guest appearances by hip-hop heavyweights Drake and Jay-Z. The four-time Grammy Award-winning artist mesmerizes with moving melodies and heart-pounding riffs as the album moves from song to song, showcasing Kravitz's timeless musical versatility. Any fan of old-school Kravitz is sure to come across a few golden favorites on Black and White America. 
Black and White America hits stores Aug. 30. 
Previous recommendation: Hip-Hop Meets Gamer With 'Def Jam Rapstar.'
Got ideas for The Root Recommends? Send them to recommendations@theroot.com.