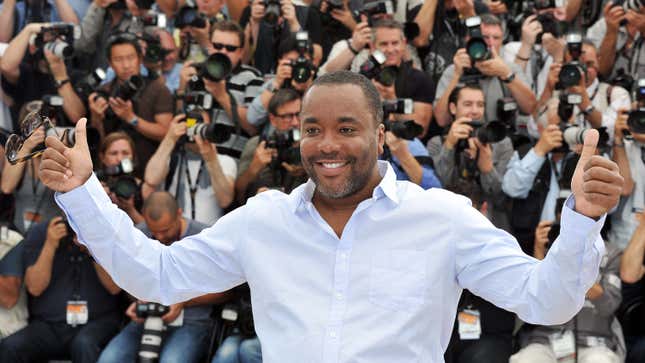 Mentorship is something that's a rarity for many creatives. Too many people go through their respective fields making mistakes that could have been easily avoided if someone took the time to point them in the right direction. Now, before you start your thumb thuggery, I am not saying mentors do not exist; what I am clearly pointing out is the lack of these figures in the creative black community.

Small Town Horror Story: The Mississippi Burning of Three Anti-Segregationists
Many creatives have been catapulted into success because they have found a strong community. That community and support are typically rooted in knowing that your light doesn't dim by helping others succeed.
With his new initiative, Lee Daniels is keeping true to knowing your light can still shine by helping others; on Tuesday, his company Lee Daniels Entertainment, announced a three-day, creative development experience. According to a press release, the career workshop, which will be held from Sept. 25-28 in Los Angeles, promises to be a once-in-a-lifetime experience. The workshop plans to give aspiring creatives from underrepresented backgrounds a firsthand look into the entertainment industry under the mentorship of some of the best in the business.
Daniels says his goal has been to "create opportunities for diverse creatives to tell inclusive stories." With his new initiative, we have the potential to see new life being breathed into the future of Hollywood, opening us up to a future prayerfully devoid of so many reboots—because God knows we are all tired of the lack of originality that has been shown as of late in Hollywood.
It is often noted that black people invented culture—and I cannot detect a lie. With Daniels' program, their potential could be nurtured in ways that may not have been afforded to them in their current communities.
Aspiring creatives who would like to submit for a chance to take part in the LDE Creative Workshop must follow the instructions below:
Follow the official Lee Daniels Entertainment and REPRESENT by OMV social media accounts on Instagram, Facebook and Twitter.
Submit an IG or FB story or post video of 15 seconds on why Lee Daniels Entertainment and Represent by OMV should select you for this experience.
All submission videos must activate the @tag for the official Lee Daniels Entertainment and Represent by OMV social accounts.
Follow all legal rules and regulations of the promotion.