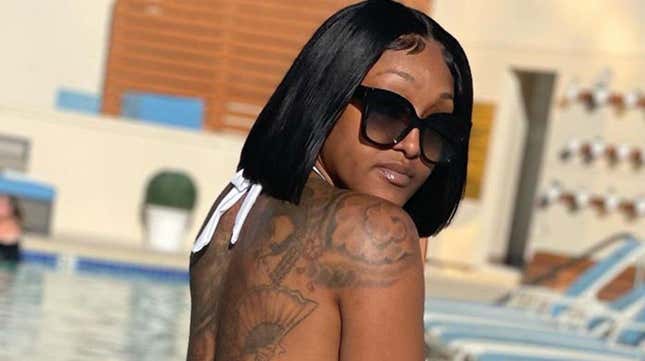 In an exclusive interview with The U.S. Sun, Sue-Ann Robinson—attorney for the family of Shanquella Robinson—discussed their frustration surrounding how her case has been handled. Shanquella died while on vacation in Cabo San Lucas with friends in October.
Small Town Horror Story: The Mysterious Death of Shanquella Robinson
During the trip, the 25-year-old sustained a head injury and—according to her autopsy conducted by Mexican authorities—died of a broken neck. A video allegedly from the trip circulated shortly after which showed a violent altercation between Robinson and another woman.
Sue Ann-Robinson (who is not related to the family she's representing) gave The U.S. Sun updates after it was revealed last month that no one would be charged in Shanquella's death. "The FBI says we cannot release the documents [case files] to you because the case is still open, because we are waiting for documents to be translated to English that we received from the Mexican authorities," she stated.
The attorney continued:
"Which again, red flags everywhere because you've made a decision in the case, you've announced the decision publicly to the family and to the public, but you're saying the case is still not closed and admitting that some of the documents from the investigative file that arguably would affect your decision to charge have not been fully translated. So the family is deeply disappointed. They're concerned obviously about the red flags and the lack of transparency in the investigation, but they're not deterred. There's still a path to justice and the family recognizes that."

Sue-Ann also shared that the Robinson family will return to Washington, D.C. on Friday (May 19) since it'll mark 200 days since since Shanquella's death. She says they will demand diplomatic intervention once more after requesting it in March from the White House. Sue-Ann recently made a trip to Mexico to see how the case was being handled.
"There should be a level of urgency, a level of prioritization by the US authorities that just isn't there yet," Sue-Ann said. "The lengths that this family has had to go through while trying to grieve a loved one, but also seek justice on behalf of the loved one at the same time … it's a very heavy burden." The lawyer remains in awe of their resilience.

"I always say that I'm amazed at how they've put their shoulder to the plow to really push this forward."